Hi there. I had my pc for 1 year and I have Microsoft Windows 7 Ultimate. When I'm searching something the screen turned out to be a blue screen, and I read it then what I only read is junk detected and now my computer shut down. And then when it turned off my pc I quickly power button it then it won't work. It's only opening then dead. What do I do? Can you help please?
Brief Introduction of BSOD
BSOD means Blue Screen of Death. It is a display screen image when the Microsoft Windows operating system in unable to recover from a system error. Generally, the cause of Blue Screen of Death is hardware driver or new hardware installed driver lead to conflict or incompatible situation. And often BSOD will be associated with software/BIOS problems which can be fixed be yourself or someone, but in some cases you'll have hardware issues which can't be fixed without a physical warranty replacement of your faulty hardware.
Are you crazy to get BSOD when working and playing? Most of them show an Error Codes that can be used to help figure out the root cause of the Blue Screen of Death. A stop error code usually occurs when there is an underlining software or hardware issue on your computer. The system shuts itself down, and you will lose any unsaved data when Windows displays a stop error screen. In order to accurately fix your computer, you need to find the root cause of the problem in the first place. Below we will go through them and give you a few pointers to try and work out the problem. Remember, every system is different – and no matter how similar your system might be to another, there could still be variances in driver or even software.
Easy guides to fix BSOD on your computer
1. Hardware Issue
You should check if the new hardware is inserting or not. This issue is often ignored by many people and lead to many puzzling problems on computer. If the hardware is inserting firmly, you can try to put it out and change a slot, and then install a new drive program, and check whether the hardware and operating system is compatible with Microsoft's website compatible hardware category.
2. Drive or software Issue
If you just installed a new drive with the hardware or new software, then the drive add the corresponding project in system service (such as Antivirus software, new players, firewall software, etc). When you use those drivers or software and the computer appears Blue Screen of Death. Please go on safe mode and uninstall them. As your computer restarts but before Windows launches, tap "F8" key constantly. Then choose "Safe mode with Networking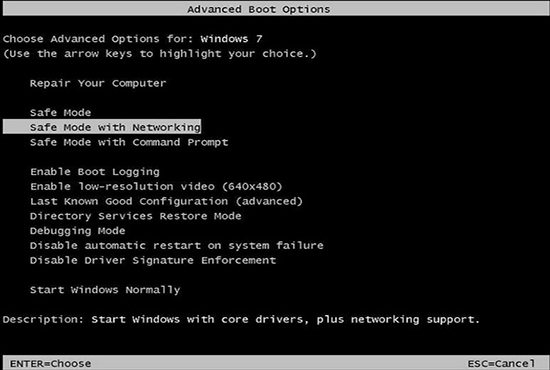 3. Virus
Virus can break through the firewall, and install some malicious programs and disrupt your system program. So you need to find the malicious programs and remove it as soon as possible. First, open "Running" window, then enter "sfc /scannow", and run it to perform system scan, check whether the file system is replaced or not, and then use system installation disk to recover.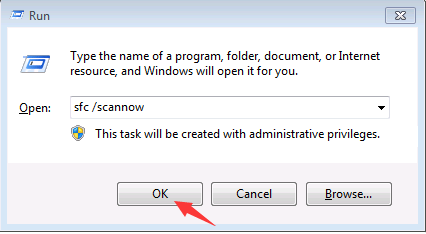 Note: Fix this issue need professional knowledge of computers. If you haven't sufficient expertise in dealing with program files, processes, .dll files and registry entries, it may lead to mistakes damaging your system. If you don't want to waste time playing trial and error with every possible solution for it, welcome to contact Yoocare online Expert. Our professionals will locate the problem and work quickly safe your computer.

Published by Tony Shepherd & last updated on September 28, 2016 6:25 am