"I have a particular folder on my desktop that I cannot delete. When attempting to delete I receive the error message:
Cannot delete folder..: Cannot find specified file. Make sure you specify the correct path and file name.
I have tried deleting while in Safe Mode with the same error message. I have also performed a CHKDSK /F and am still unable to delete. I am the admin on this PC also. Do you know how to delete this folder? It is appreciated if you can help me."
"Same issue here, no power options available, can't change anything with the user accounts even though I'm the admin, cant delete an empty folder from C: drive even it pops us as its working on something, when trying to uninstall programs it says an error occurred – it may have been already uninstalled and the program is still there… how do I delete the folder? Please help…"

Many users encountered the problem about can't delete files/folders. Maybe everyone get the different detail error information, but there is only one result that is file/folders cannot be deleted. It is hard to solve this problem even thought they spend a lot of time and find a lot of solution. Delete command is one of the computer operation common commands, but many people encounter a problem that is difficult to delete files/folders, there are many reasons cause this problem.
Why can't you delete the files/folders even thought you are the owner/admin?
1. When there are occupied files in the folder or some virus program at runtime, it could lead to delete failed. Viruses and malware can prevent files or folders from being modified or deleted. If this is the case, you need to remove the virus or malware infection to be able to delete the affected file or folder.
2. If you adopt the NTFS file system, it could lead to delete failed because of the current user does not have complete control permissions for the target file.
3. The problem with the file storage such as U disk is damaged, it Cause you can't delete files even though you can see it in the resource manager.
4. It could lead to delete failed if there are some special characters exist in the files name. Some users or software will create such a special file in order to protect the valuable files are deleted accidentally. And some files and folders may be protected from deletion through encryption or password protection. In this case, you may be asked for a password to decrypt or remove the password protection.
5. A file may be set as a read-only file, meaning it can only be opened for viewing, but it cannot be modified or deleted. When trying to delete a read-only file, you will get a message stating the file is write protected and cannot be deleted.
Easy guides to delete stubborn files/folders:
Method 1: If the error message said that file has been opened, you need to close it first, means that files still running on the background program. So please press the "Ctrl+Alt+Delete" key at the same time and go to "Task Manager", and choose the "Processes", and ended the process which you want. And then get back to delete that files/folder.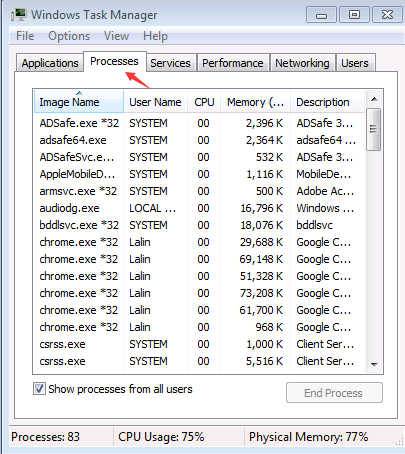 Method 2: Go to safe mode and then delete that files/folder.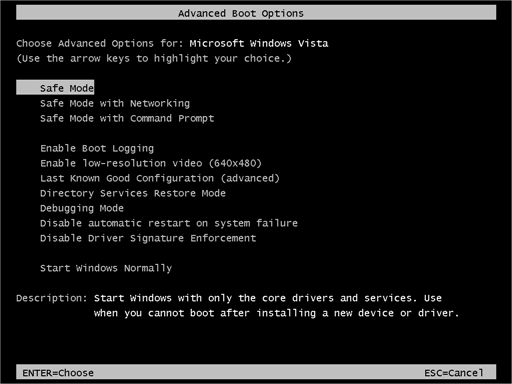 Method 3: Click "Start" Button, type "cmd" and run it. And then type rd /s XXX(Disk location) and XXX(the name of files/folder, after that, press "Enter".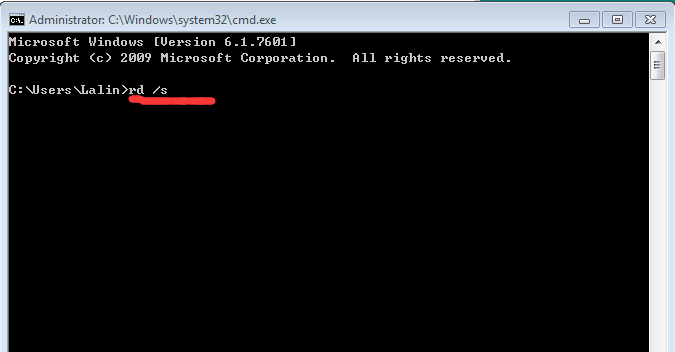 Note: Different reasons require different solutions. Fix this problem need professional knowledge of PC, delete false program may damage your phone performance. If you don't want to waste time playing trial and error with every possible solution for it, welcome to contact Yoosecurity/Yoocare Online Expert. Our professionals will locate the problem and work quickly to help you delete the files/folder.

Published by Tony Shepherd & last updated on September 14, 2016 12:16 pm