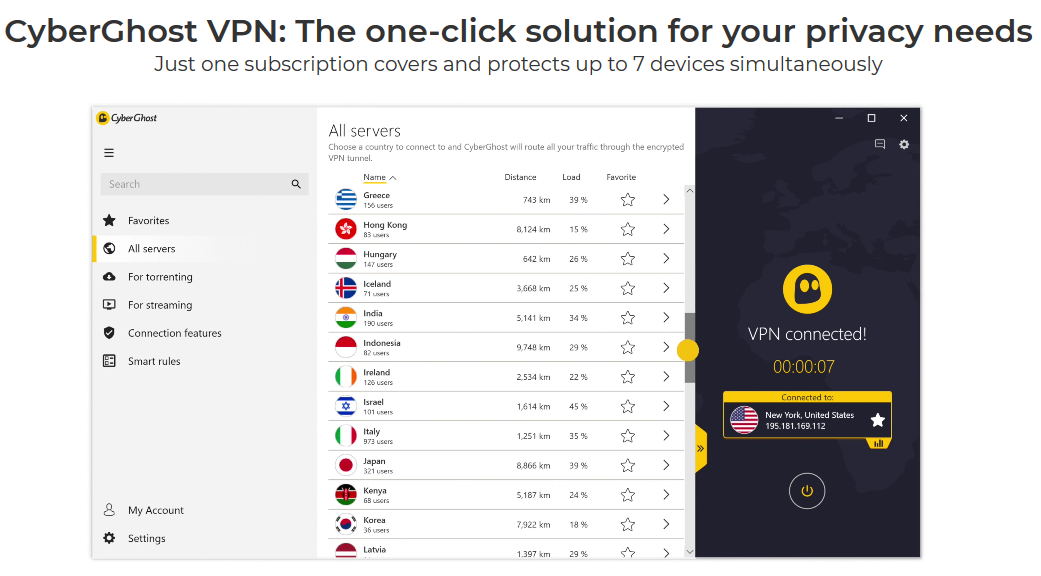 As the title reads, CyberGhost is moving to a new set of prices. The new USD prices will be as follows:
$12.99/mo
$3.69/mo – billed every 2 years
$2.75/mo – billed $99 every 3 years
$5.99/mo – billed $71,88 every 12 months
For EURO, after adjusting the exchange rate, the new prices will be:
€11.99/mo
€3.29/mo – billed 78.96 every 2 years
€2.45/mo – billed 88 every 3 years
€5.29/mo – billed 63.48 every 12 months.
CyberGhost has now added new streaming services unblock for SkyGo, BBC One, Player.pl, ORF and Comedy Central, as well as brand-new server locations in Strasbourg, Berkshire and Barcelona. Plus, because they are looking to secure their position as leaders in the industry, they have also released CyberGhost Privacy Hub. This should help built even more brand awareness and trust which on the long haul should lead to an increase in quality of products.
Published by Tony Shepherd & last updated on April 30, 2019 6:26 am