Can't uninstall AVG Internet Security completely from your computer? Every time I tried to delete AVG Internet Security, it was either automatically restart or the screen is freezing and eventually won't continue to uninstall it. The worse thing is I had AVG Secure Browser that completely took over my Google Chrome. I re-set the home page and search engine preference a dozen times but nothing changed. How do I completely remove AVG products from my computer?
Well, there must be some reasons why you may want to remove AVG Internet Security from your PC or Mac. For example, you may intend to install a new antivirus utility, but it won't allow you to do that until AVG Internet Security is completely uninstalled first, because multiple antivirus programs will interfere with each other if they're installed on the same system. Whatever the reason is, this post is going to show on how to completely uninstall AVG Internet Security from your system without leaving any remaining registry entries, files and folders. If you're experiencing some difficulty deleting AVG, just follow the guides below.
About AVG Internet Security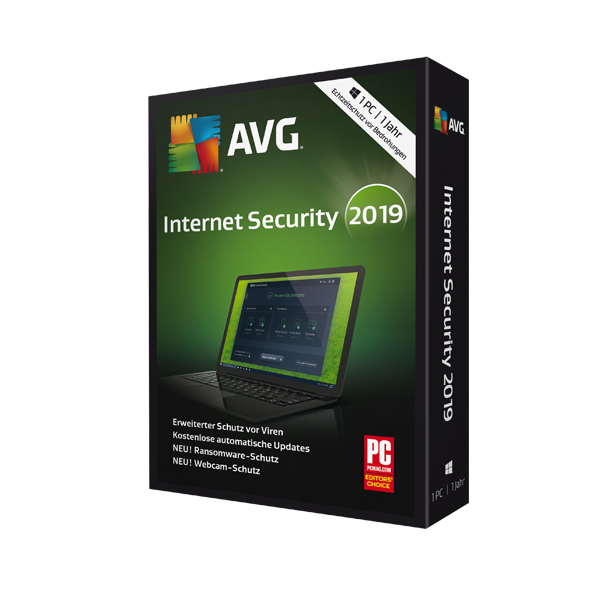 AVG Internet Security is an advanced security software produced by AVG, which is one of the biggest global providers of anti-virus software, to protect your system from viruses, spyware, Ransomware and other malicious threats. AVG has been developing security software for more than a quarter-century, since 1991. Its product AVG Internet Security is well-known for its best performance and solid protection. Highly effective, affordable, and flexible, AVG Internet Security is suited for everyone. Whether you're primarily looking for virus protection, Ransomware protection, or you're looking for extra webcam protection, email protection and payment protection, AVG Internet Security always has something for you.
AVG Internet Security features a simple and easy-to-use interface. You can see how you're protected exactly. All powerful features of AVG Internet Security are neatly organized into 5 layers of security, making it easier for you to monitor your defenses:
Computer Protection: It provides real-time protection against viruses, ransomware, spyware, worms, Trojans, rootkits, and other malware, giving you the first line of defense for your PC.
Web & Email Protection: This is an additional layer of active protection in AVG Internet Security. It scans your incoming and outgoing email messages in real-time and blocks any unsafe links, downloads, and dangerous email attachments. In addition, when you are connecting to unsafe Wi-Fi networks, AVG Internet Security will give you a warning, letting you enjoy safe browsing without worries.
Hacker Attacks Protection: AVG Internet Security gives you an enhanced firewall and prevents your personal photos, documents, and files from being modified, deleted, or encrypted by ransomware attacks.
Private Protection: The latest version of AVG Internet Security includes webcam protection that prevents applications and malware from accessing your PC's webcam without your consent. There is a File Shredder that helps you securely delete data and prevent unintended or unauthorized recovery.
Payments Protection: It helps you avoid fake websites so you don't unknowingly give criminals your passwords, credit card numbers, and other personal data.
AVG Internet Security Removal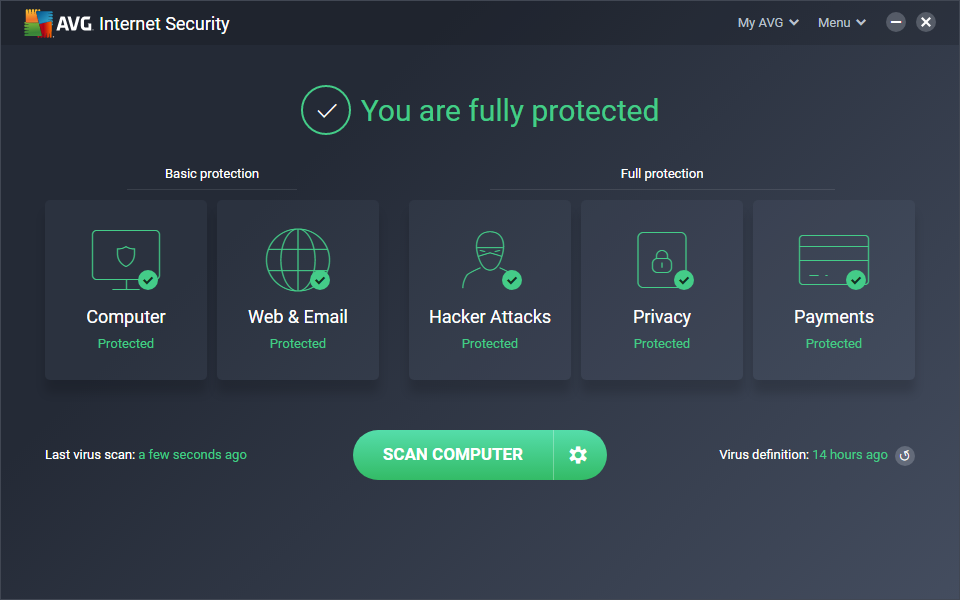 AVG Internet Security may be good for securing your computer from all types of malicious threats and viruses, but there are still a number of reasons you may need to uninstall this security suite from your computer. For example, you have more than one antivirus program running on a computer at the same time that causes conflicts, which results in errors, slow performance, and failure to properly detect viruses. Or your AVG license expired and you want to change to another new antivirus product. Sometime when you use or update AVG Internet Security, you get an unexpected error and you have to reinstall this product, or maybe you'd like to uninstall AVG temporarily while you refresh your hard drive. Whatever the reason is, the processes involved in uninstalling AVG Internet Security will be more difficult than deleting regular software.
As antivirus program, AVG Internet Security is tasked with the security of your system. To provide security, it needs to bring many more files and components on the computer than the general program. Hence, AVG deeply roots in the operating system running on the device and that is why most users have problems when trying to uninstall AVG Internet Security. Using the Windows removal tool (Add/Remove Programs) to completely uninstall antivirus is often insufficient. It usually leaves several leftovers like the empty registry keys, folders in your C drive, program data, application shortcuts and more on your system. AVG promotes AVG Clear or AVG Remover Utilities to remove those leftovers and all the parts of your AVG installation from  your computer, but it seems the tools don't work all the time because AVG Internet Security may still be there, after restarting the computer. To completely get rid of AVG Internet Security, you need to manually delete all the associated files, program folders and registry entries, or use a powerful third-party uninstaller to complete the removal instead.
How to Uninstall AVG Internet Security Completely from Windows 10?
Method 1: Removal from Start Menu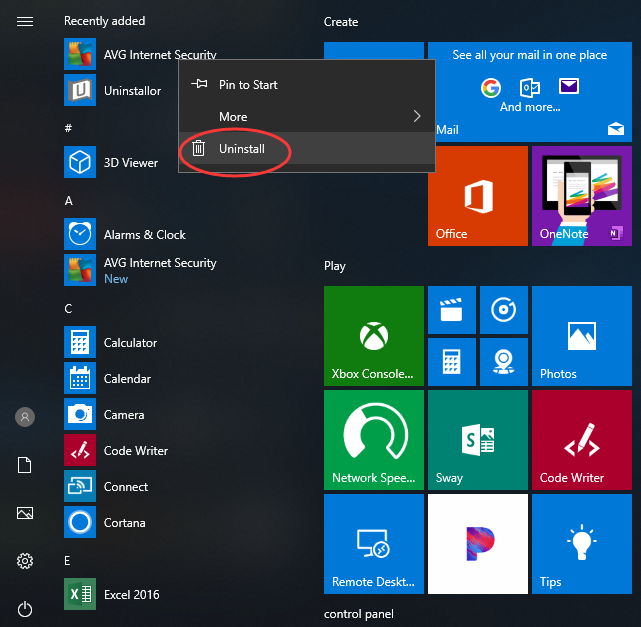 You can uninstall AVG Internet Security directly from the Start menu. To do this, go to Start > All apps and find the AVG Internet Security. Right-click on it and then click Uninstall from the drop-down menu that appears. If you can't find AVG Internet Security in the Start menu, you can try other methods listed below.
Method 2: Removal from The Settings Menu
In some cases, you cannot find an app or program that you want to uninstall in the Start menu. So, you can try this way to remove it from the Settings Menu.
Here's what you need to do:
1. Go to Start->Settings.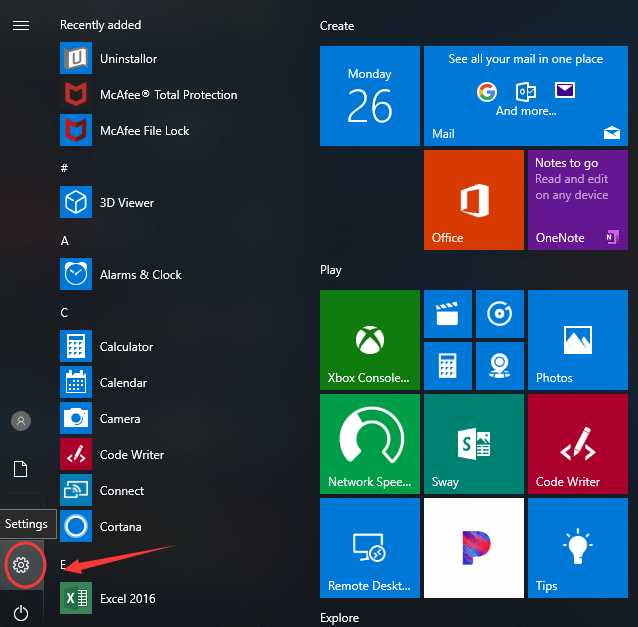 2. Choose System and then click Apps & features. Here, you'll see a full list of applications and programs on your computer, sorted by size. You can use the search box at the top of the screen to search for apps, and you can resort the list by name or by install date. Now, as you can see, AVG Internet Security is shown on the list.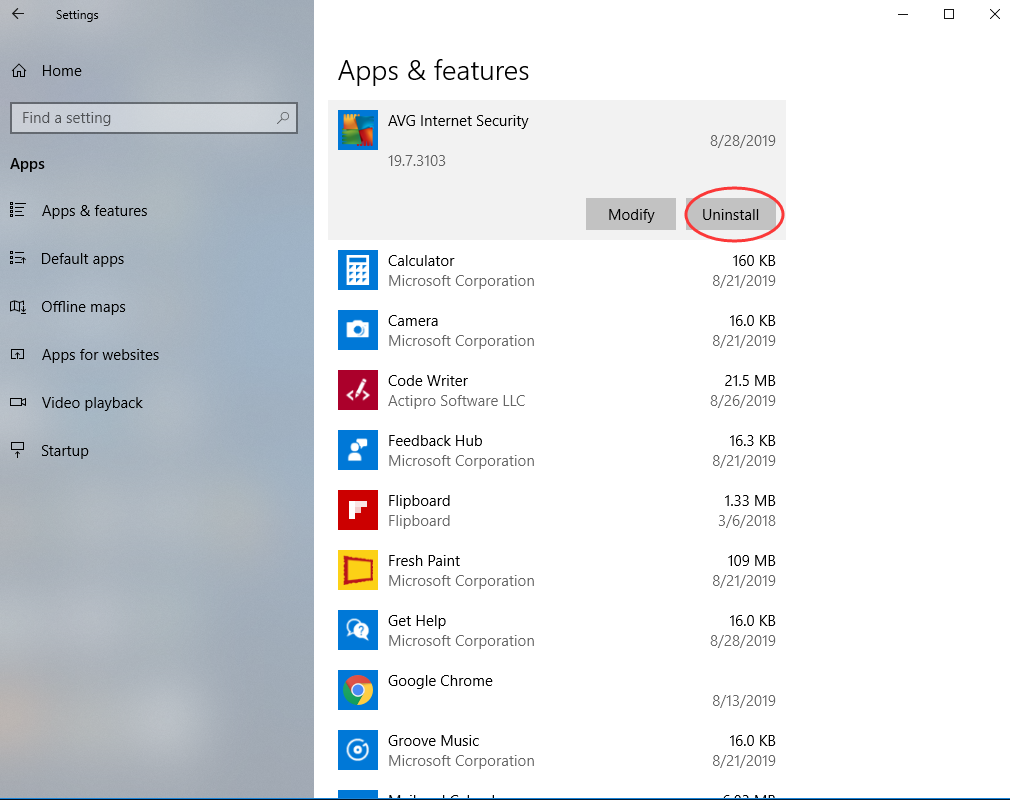 3. Click Uninstall to start the removal process. You will see a pop-up window informing you that the app and its related info will be uninstalled. Hit Uninstall to complete the process.
Method 3: Removal through the Add/Remove Programs Control Panel
If you prefer using Control Panel, that option is still available in the latest edition of Windows 10. However, from the Control Panel, you can only uninstall the desktop programs, not apps. Do the following:
1. Right-click on the Start button (Windows logo button at the bottom-left corner of the desktop) and then click Control Panel to open it.
2. Go to Programs and Features (or go to Uninstall a Program if your Control Panel is in the category view).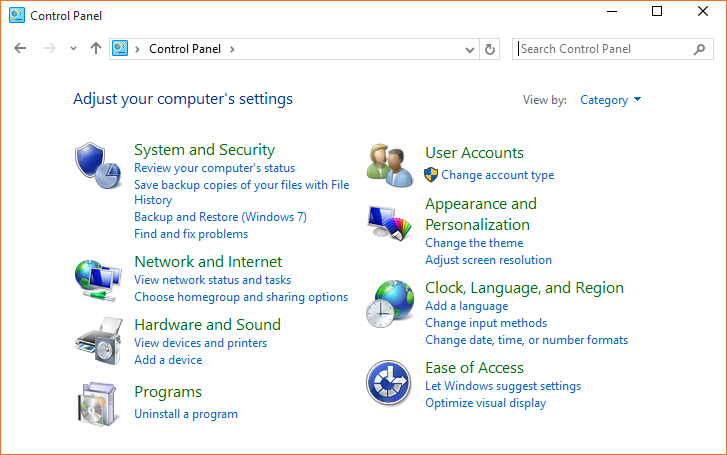 3. Find AVG Internet Security and click Uninstall. You'll see a pop-up window asking if you're sure you want to uninstall this program, click Yes and click through the uninstall wizard, if applicable. After it is done, it will prompt the user to Reboot their computer for the final removal of everything created by the AVG Antivirus Software.

WARNING:
The above three methods may help you delete AVG Internet Security, but they may NOT clear it completely out of your system. So, in the next step, you have to manually delete leftover file system and registry items. Make sure the files you delete belong to AVG, and remember to back up the registry before you make any changes to it because incorrect changes to the registry can result in permanent data loss or corrupted files.
Check the following folders and delete associated files first.
%programfiles%
%programfiles(x86)%
%appdata%
Next, you have to delete AVG Internet Security entries from Windows registry:
Press Windows + R, and type in regedit in RUN box, then press Enter. It'll open Registry Editor.
Locate the following keys:
HKEY_CURRENT_USER\Software
HKEY_LOCAL_MACHINE\SOFTWARE
HKEY_USERS\.DEFAULT\Software
HKEY_LOCAL_MACHINE\SOFTWARE\Wow6432Node (64-bit system users will also need to check this extra key)
If you can find any keys with the name of AVG Internet Security, just delete such keys.
Again, you should only attempt this if you are experienced at using the Windows Registry and know how to view and delete system and program files. For computer users who are not familiar with that, we recommend use a third-party Uninstaller to complete the AVG removal with just a few clicks.
Method 4: Uninstall AVG Internet Security Using A Removal Tool (Recommended)
If you don't want to rack your brains for searching AVG Internet Security remaining files or registry entries, or you're a geek who's constantly installing and uninstalling software, a third-party uninstaller must be your great helper. It can deeply scan your system to find and remove any leftovers.
Uninstallor is one of the best third-party uninstallers for Windows and Mac. It uninstalls programs the right way, wiping every trace of an app, even the leftovers that are usually overlooked. The program analyzes all of AVG Internet Security's connections and offers to delete each aspect: the program, its folders and files, and its registry entries. Even you are completely computer illiterate, you can use the program with no problems. Here's how it works:
1. Download & Install Uninstallor on your machine. Uninstallor is quite lightweight and the installation is straightforward. The only option you have is to let you create a program shortcut to the desktop.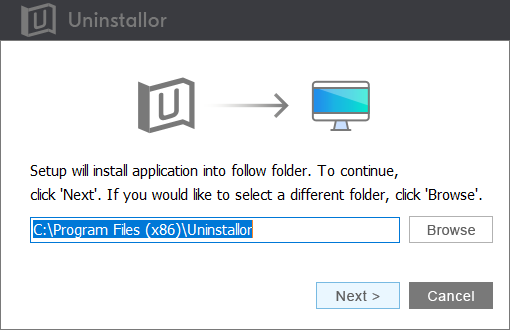 2. Launch Uninstallor. Uninstallor has a smart, clear interface that displays a list of all your installed software.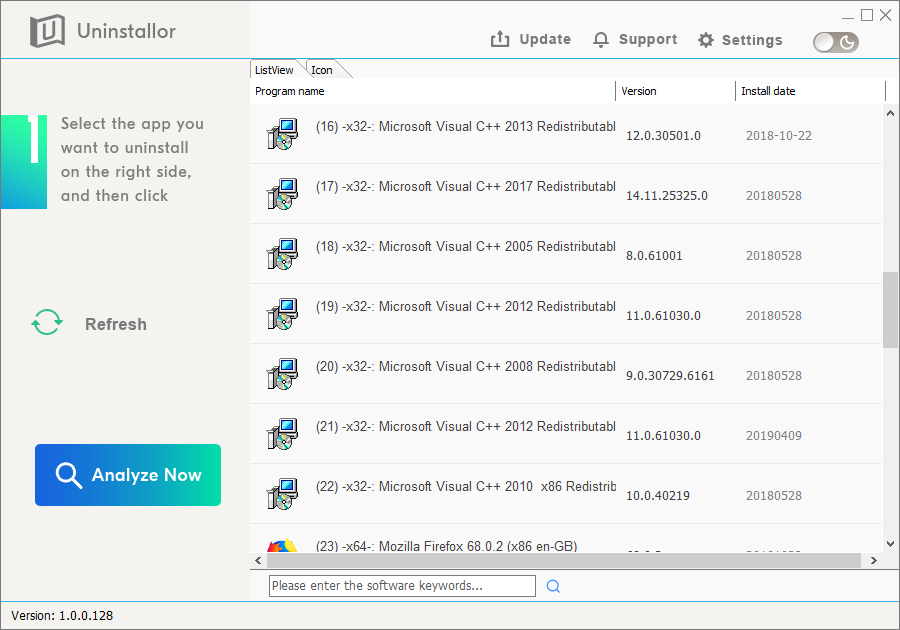 3. Scan for program components. Select the program that you want to uninstall and click on "Analyze Now" button. It will analyze all the data associated with the uninstalled program and searches for all leftover files.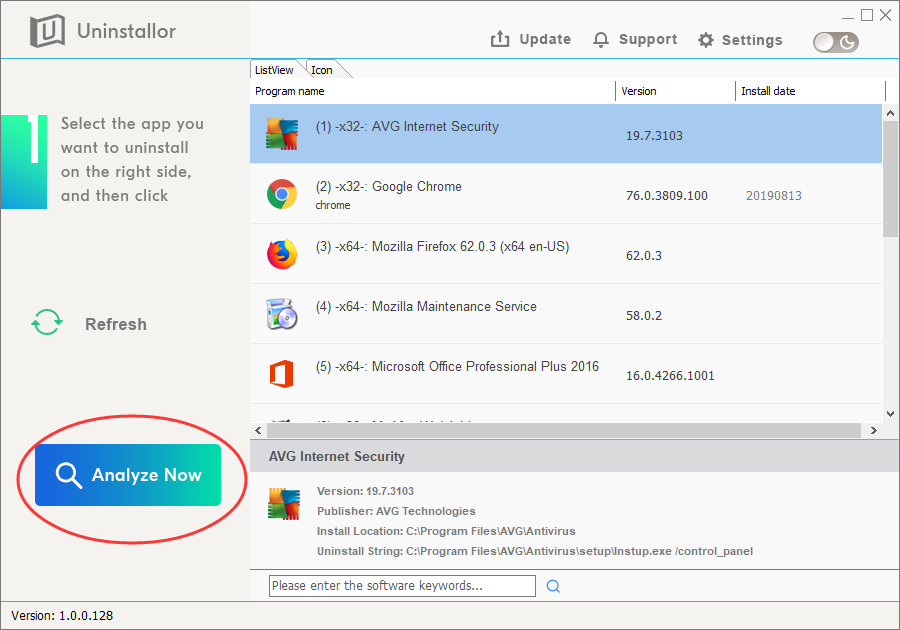 4. Perform complete removal. Click on "Uninstall Now" button to uninstall AVG Internet Security completely. Next, you need to click on "Yes" to confirm the removal.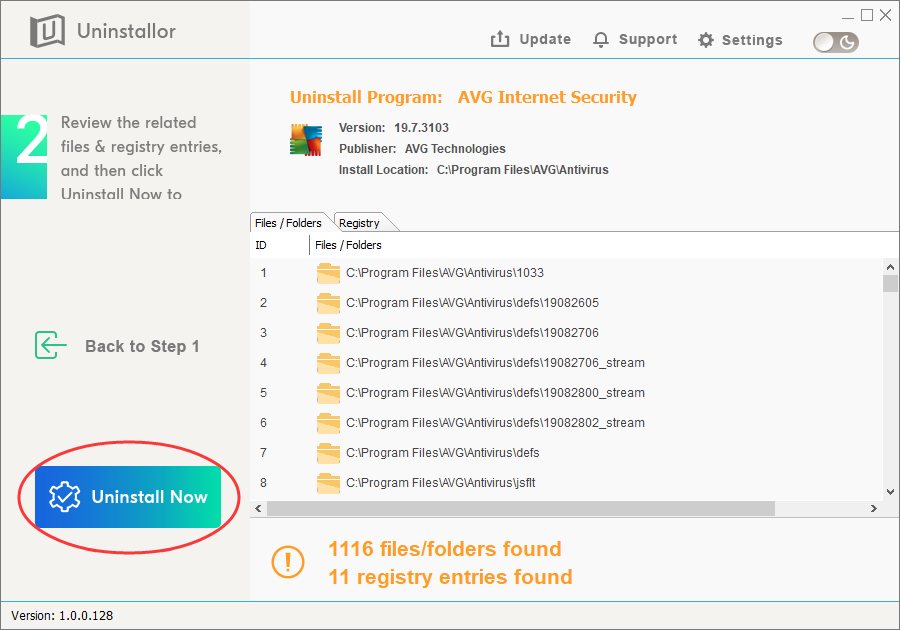 5. Wait until the uninstallation is completed. After that,restart your computer to take effect.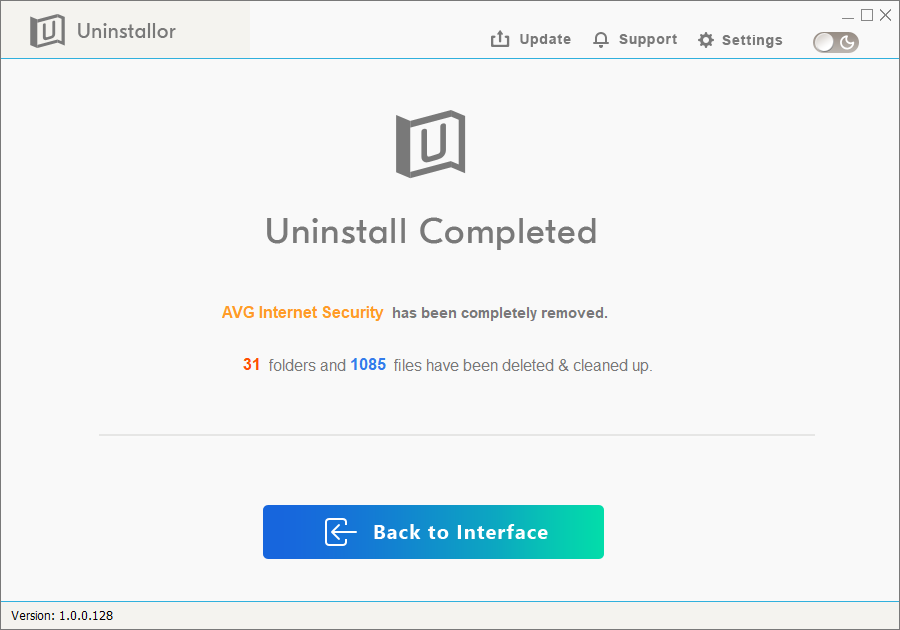 Video Guide on How to Remove AVG Internet Security in Windows 10
Conclusion:
Removing AVG's products has a tendency to leave a lot of crap behind, even if you go through the proper channels offered in Apps & features in Windows 10 or Programs and Features (Add/Remove Programs) in Control Panel. And the worse thing is, while uninstalling antivirus like AVG Internet Security, you might face a number of problems like getting stuck, system crash, BSOD, leftover files, reboot loops, improper uninstallation, etc. Uninstallor is a special utility that allows you to uninstall applications on both Windows and Mac completely and safely. With this Uninstallor, you can remove AVG Internet Security and all its files, folders, and registry entries/keys with just several clicks. It is by far the best third-party uninstaller offered in the market.
Published by Tony Shepherd & last updated on November 28, 2019 11:11 am