Before you want to seek for a way on how to completely uninstall Autodesk 3ds Max 2020 from Windows OS. You are suggested to read an unbiased review about theAutodesk 3ds Max 2020 here, then decide whether you still want to remove it away or change your mind to keep it. 3DS Max is a prominent 3D modeling and animation solution utilized by game creators, visual effects experts, and graphic designers. They are happy to use and suggest the Autodesk 3ds Max 2020. This is because this program has a robust toolset required by the 3D artists.
Autodesk owns the 3DS Max and makes certain about an array of benefits for every user of this program. This software is very popular among the architects, TV commercial studios and game developers. This software is usually used for the purpose of the character modelling and animation. This software has the first-class features for rendering the photorealistic images of objects in particular buildings. The two main reasons behind the maximum recognition of this software in the 3D modelling sector are speed and simplicity.
What is Autodesk 3ds Max 2020?
3DS Max is the best-in-class three-dimensional modelling, rendering and animation product built as well as developed for design visualization and games. Autodesk has successfully designed and developed this product. This product is available in the collection of the Autodesk's media and entertainment software products. This program is also an important part of the construction, engineering and architecture product collection from the Autodesk. This product is one of the best tools in the product design as well as manufacturing sector.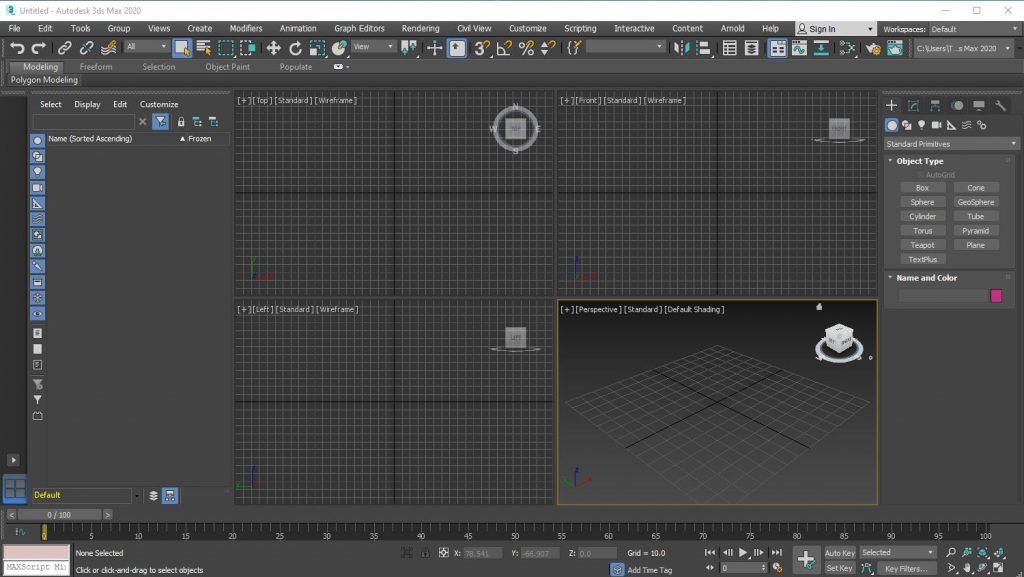 The main features of the Autodesk 3ds Max 2020
There are loads of attractive features of the Autodesk 3ds Max. However, the main features of this product are as follows.
• 3D animation and dynamics
• 3D rendering
• Autodesk raytracer renderer
• Character animation and rigging tools
• Customizable work places
• General animation tools
• High DPI display support
• Improved activeshade rendering
• Max creation graph controllers
• Motion paths
• Particle flow effects
• Particle flow effects
• Physical camera
• Scene converter
• Simple simulation data import
Who Are the Main Users of the Autodesk 3ds Max 2020?
Game developers, visual effect artists, experts in the film and TV industries and designers with a specialization in the virtual reality game creation. Users of this tool are comfortable and successful in their approach for building design and recommended for those who engage in the construction and infrastructure sector. You can also make use of this product for product development and manufacturing planning as per your business requirements. If you like to create the best and massive game world, then you can prefer and use this software hereafter. You will get enough assistance to produce detailed characters and personalize the building environments.
High-quality features of this tool let users to stimulate the physical properties of liquids like lava, oil and water. Animation controllers in this software support every user to create, edit and share animation content as per their requirements. The three dimensional rendering features of this product include the capability for stimulating the real-life camera settings.
There is an asset library in this product for supporting its users to search for the 3D content without difficulty. This product provides the first-class features for the 3D modelling, effects and texturing. Many users of this product these days create and also animate geometry in different ways and apply both surface and mesh modelling based on their requirements.
Benefits of using the Autodesk 3ds Max 2020
The 3DS Max provides users different methods to create the best-in-class animations. Robust tools from this product assist users to manage and edit their animations as efficient as possible. New and regular users of this product successfully create 3D computer animations and also effects. They apply such effects to the computer games, broadcasts, medical illustrations, films and forensic presentations.
Several animation controllers in this software are designed to store all animation key values as well as procedural animation settings. These tools also support users for handling anything that they like to animate characters, complex motions or mechanical assemblies. This product has the best stuff to link all objects together and form chains or hierarchies. These hierarchies animate set of objects and simplify the animation process.
The 3D rendering features of the Autodesk 3ds Max 2020 give more than expected benefits for all users. For example, this product has the capability to preview the rendering. You can activate the ActiveShade Mode in this software to see the overall effects when you change the materials and lighting in a scene. This is because a window displays all such changes and updates the rendering in an interactive way. A workflow feature of this software lets users to convert scenes and take advantage of the best changes in the lights, objects and materials within them.
You may have decided to use the user-friendly product and get different benefits from the modern rendering facilities. You can use this software as per guidelines and fulfil your wishes about the enhanced project within the schedule and budget. You can apply a wide range of renderer features like the accurate settings and new physical materials as well as environments. You can use this product to convert objects, lights and materials between render engines with enough flexibility and use the facility to convert only the ones you need.
The material editor is a dialog tool designed to assist its users to create and edit different materials and maps in their scenes. You can use this tool to apply creative textures and simulate reflections and refractions as per your requirements. You can also use this tool and get other effects when you assign materials to the objects.
Conclusion
Many industries worldwide these days efficiently use the 3DS Max to generate the best-in-class graphics organic or mechanic in nature. For example, medical, educational, manufacturing and engineering sectors use this product for fulfilling the overall visualization requirements. Architectural and real estate sectors use this product for generating the photorealistic images of properties in the design phase and let their clients to visualize the living spaces in the accurate way. The polygon modelling used by this program is one of the most common elements of the game design. Artists who use this software can get the maximum control over each polygon and ensure about the maximum range of precision and detail in their work. If you have read all the content above and still want to get an effective on how to completely uninstall Autodesk 3ds Max 2020 from your Windows 10, you can try the methods below.
How to Uninstall Autodesk 3ds Max 2020 Completely from Windows OS
Manually uninstall Autodesk 3ds Max 2020 from Windows 10 (For Advanced Users Only)
Step 1: Uninstall Autodesk 3ds Max 2020 itself. (Choose one of the three options to follow)
a) Uninstall it from Start menu.
b) Click Start menu -> choose Settings (the gear in the left) -> System -> Click Apps & Features. Highlight Autodesk 3ds Max 2020 and select Uninstall.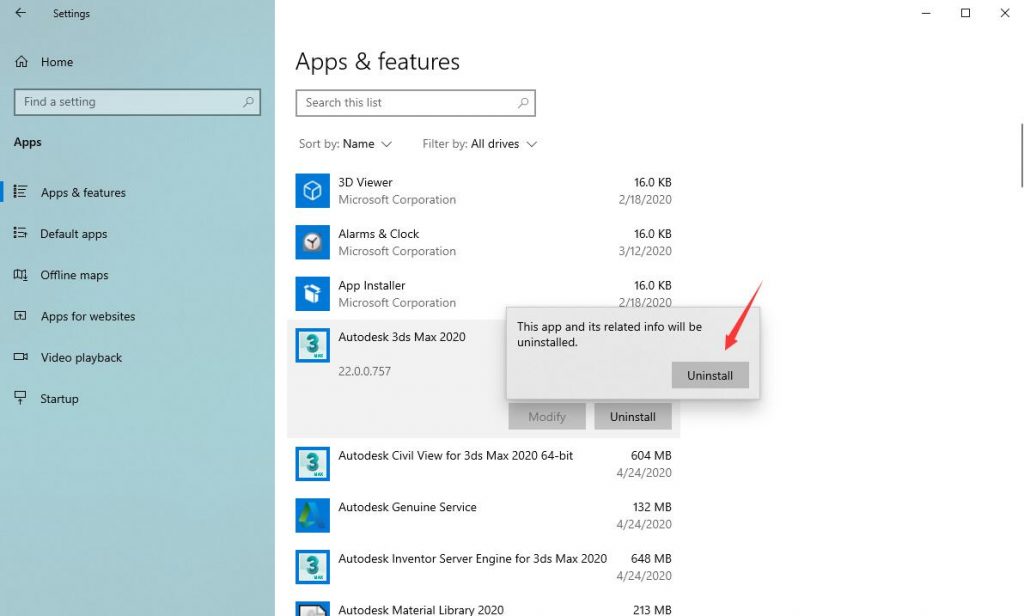 c) You also can uninstall Autodesk 3ds Max 2020 by using Add/Remove Programs feature in Control Panel. Follow the tips on the picture below -> Remember to select Autodesk 3ds Max 2020 and click Uninstall.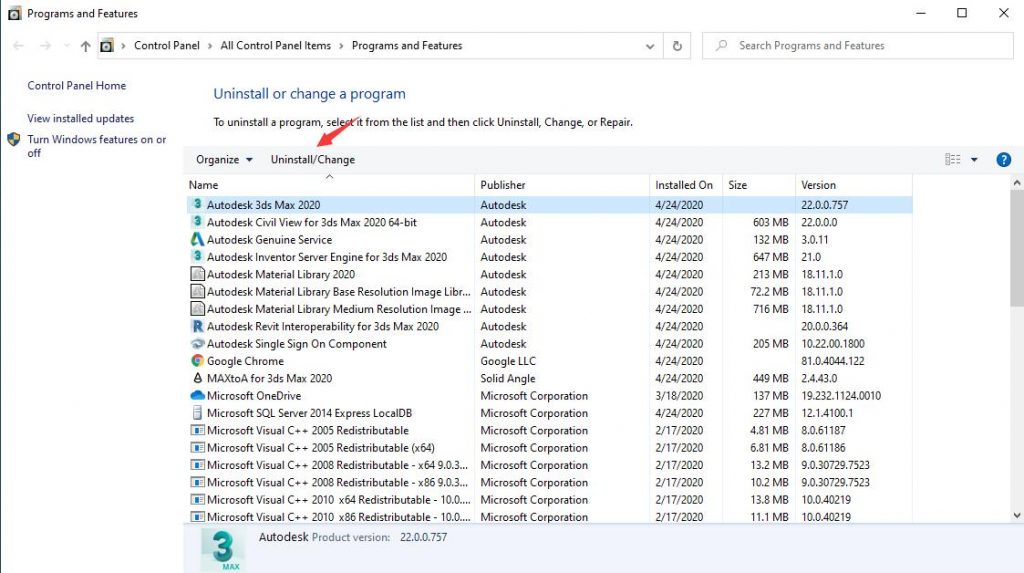 Step 2: Manually get rid of the leftovers of Autodesk 3ds Max 2020. (IMPORTANT STEP)
*For added protection, please back up the registry before you modify it.*
Check the following folders and delete associated files first.
C:\Program Files (x86)\Autodesk 3ds Max 2020
C:\Users\[Your User Name]\AppData\Roaming\
C:\ProgramData\Microsoft\Windows\Start Menu\Programs\Startup
Next, you have to get rid of entries related to Autodesk 3ds Max 2020 from Windows registry.
Press Windows + R, and type in regedit in RUN box, then press Enter. It'll open Registry Editor.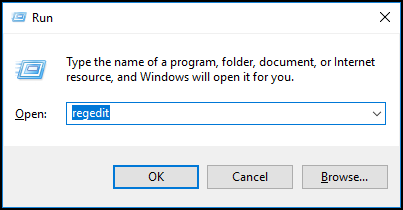 Navigate to the Registry key: (You do this by clicking on the plus sign next to each key in the path to expand the path below it. )
HKEY_LOCAL_MACHINE\Software\Microsoft\Windows\CurrentVersion\Uninstall.
HKEY_LOCAL_MACHINE\SOFTWARE\Microsoft\Windows\CurrentVersion\Uninstall\ (For 32-bit system users)
HKEY_LOCAL_MACHINE\SOFTWARE\Wow6432Node\Microsoft\Windows\CurrentVersion\Uninstall\ (For 64-bit system users)
Kindly Reminder: You are welcome to contact online support if you need any assistance, just click the below button for help.
Uninstall Autodesk 3ds Max 2020 Automatically with a Third-Party Uninstaller (RECOMMENDED)
Step 1. Free Download the Uninstallor App and then install it in your system, next launch it. Select "Autodesk 3ds Max 2020" then click on "Analyze Now" to start.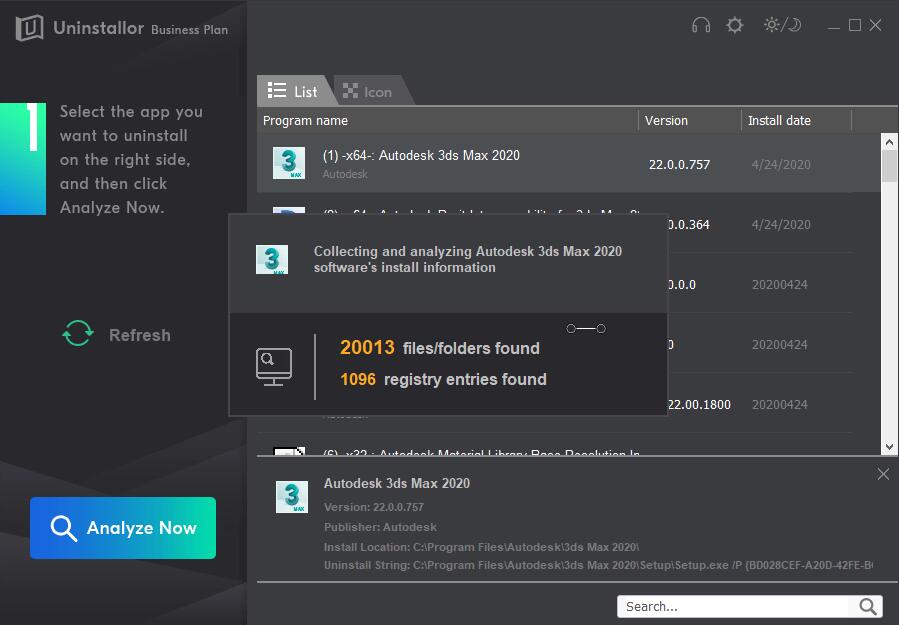 Step 2. Uninstall Now.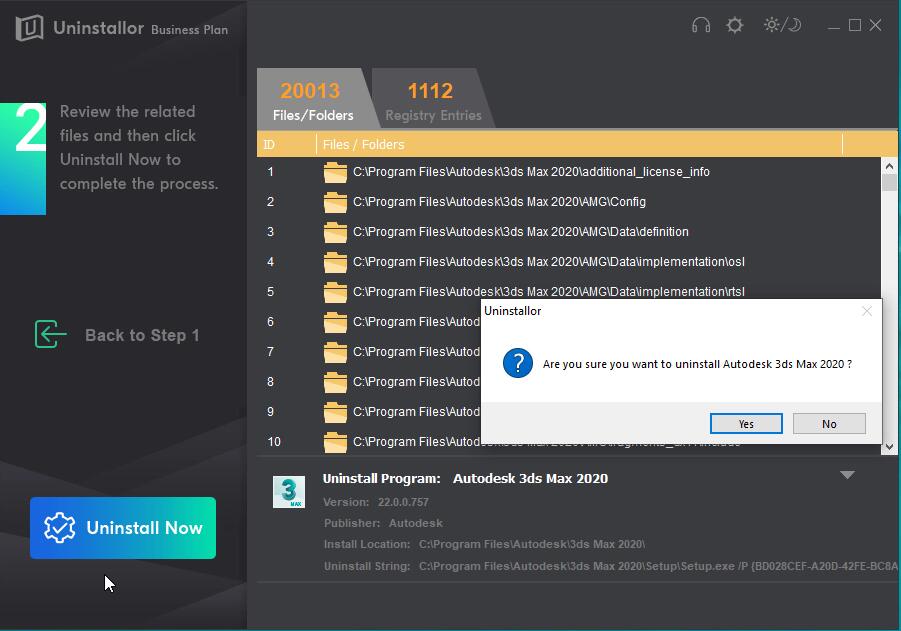 Step 3. Remove Now. Click on "Remove now" button to completely remove all leftover files and registry entries related to Autodesk 3ds Max 2020.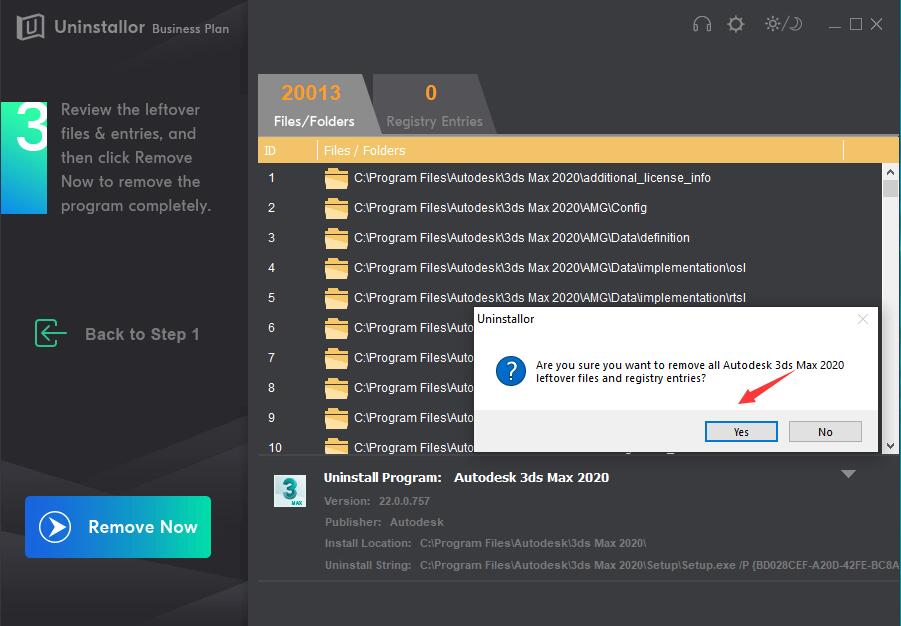 Uninstall Complete! Autodesk 3ds Max 2020 has been uninstalled completely.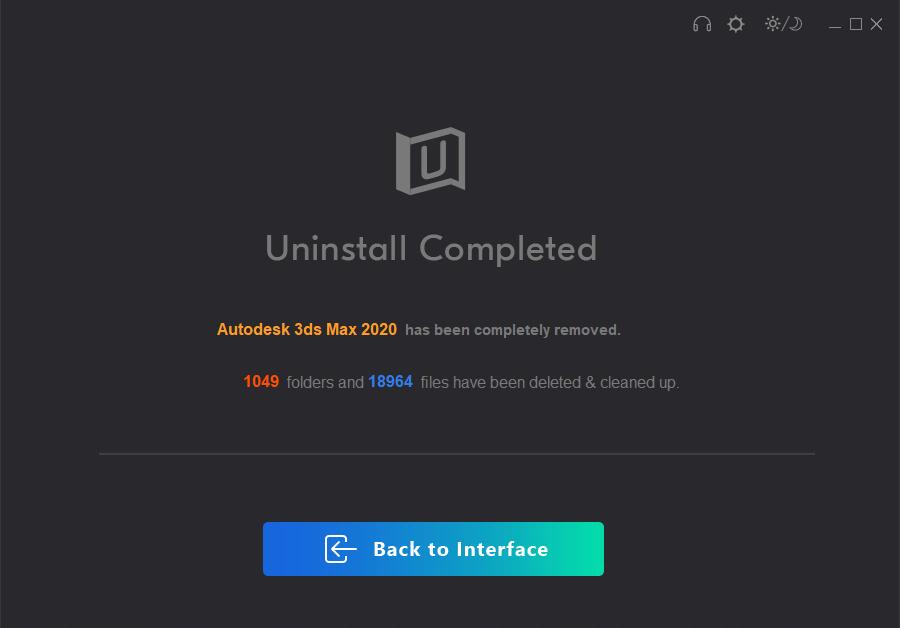 Kindly Reminder: If you can't remove/uninstall Autodesk 3ds Max 2020 from your computer successfully like Windows or Mac, you are suggested to try Uninstallor, which will help you do all things.
Published by Tony Shepherd & last updated on April 24, 2020 3:27 pm