I do believe that most of people will be depressed if their PCs were locked by ransomware. No matter in which way you get it, all obstacles of free usage of your PCs will make you tormented, then you will sink into the sea of bitterness for seeking the way of escape from it. Have a trouble of Sacem Police Nationale Ransomware? Please read the article below for help.
About Sacem-PoliceNationale Ransomware
Sacem Police Nationale Ransomware is not a stranger to most people. Many netizens who have suffered a great deal from Canadian Security Intelligence Service (CSIS) Ukash virus or Police Central e-crime Unit (PCEU) Ransomware or Politie-Korps Landelijke Politiediensten malware may aware that its name is familiar. Correct! Sacem Police Nationale Ransomware is indeed the same as Ukash virus and Police Central e-crime Unit (PCEU) Ransomware. They are just the same Fake series with different names and interface. With the same Sacem Police Nationale Ransomware is designed by cyber cribbers to ransom people's money for reaping staggering profits. People can get infected by this virus easily if they don't keep a good habit in surfing the Internet. It always lurks in malicious websites, advertising pages or some malwares for your visiting or download. When you drop into these traps, they will ransom you for money time and time again until you are collapsed. It seeks for all sorts of means to access people's computer. After it accesses your PCs, Sacem Police Nationale Ransomware will install in your computer automatically without your notice and permission. Once its rogue activity starts, it will enhance its attacking more and more violently. Firstly, Sacem Police Nationale Ransomware will reconfigure window startup so that it can start when the system is started. Secondly, it will pop up an alert to threaten you in the name of Sacem Police Nationale Ransomware, as if the alert information is originated by local state organizations. This is in order to make people believe that the alerting is true and serious. This kind of virus is very nasty because it can escape from antivirus scanning and even block antivirus scanning. Once you have infected it that means it has successfully captured your computer if you don't have many professional skills to delete it. The alert may be like this: Attention! You are detected that your activities online violate the national laws. You're under suspicion that you attempt to spread illegal information such as pornography and your computer will be locked Sacem Police Nationale virus. To unlock your computer, you have to pay 100 euros or 100 pounds for penalty. Please do not trust this untrue threat information. It's completely a fraud. If you pay the money to the cyber cribber, they will be wilder and your computer still won't be unlocked. What you have to do is to remove it as soon as you can.
To save your computer, live chat with YooSecurity experts now, or you can follow the manual removal guide below to get your problem fixed. (For advanced computer users)


Sacem Police Nationale Virus Screenshot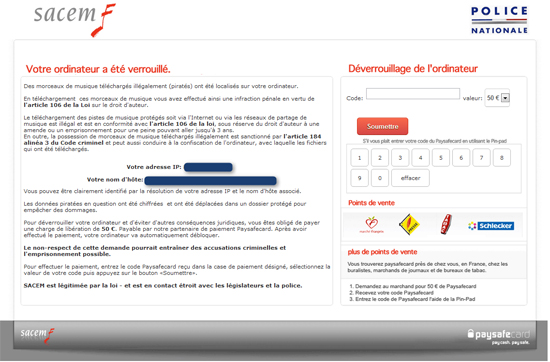 Symptoms or Harmfulness of Sacem Police Nationale Ransomware Infection
? Continually pops up fake alert to threaten you pay ransom which is really annoying.
? Bring in much more other Trojans or malwares for vicious purpose. These viruses can gradually destroy your computer operating system.
? Sacem Police Nationale Ransomware can lock your computer and you can't run normal applications.
? It will steal your personal information for illegal usage, which may bring you great harm both from finance and psychology aspects.
? When you suffer from economic losses, you makes the cyber cribbers have tasted the sweetness of illegal activities.
Best way to remove Sacem-PoliceNationale Ransomware Efficiently
Since your computer is locked by such nasty virus, you have to delete the virus manually with professional computer knowledge.
Step A: Restart your computer in safe mode. To do this, please press F8 key before the system is started like this: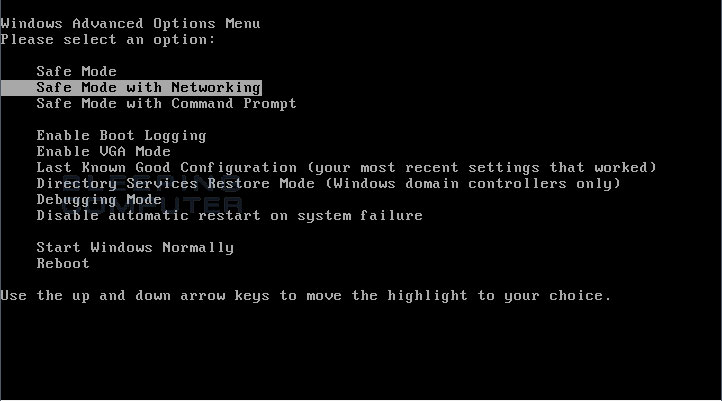 Step B: Press Ctrl+Alt+Del keys to open the Task manager to stop the progress of Sacem Police Nationale Ransomware. Because the name will be changed fast, it will be show with different name.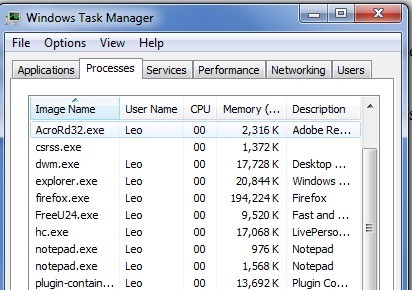 Step C: Delete all the files related to Sacem Police Nationale Ransomware
Step D:  DeleteSacem Police Nationale Ransomware register entries created in computer system.
By the way: Manually remove Sacem Police Nationale Ransomware is a rather difficult work, if you are not a professional computer expert. I recommend you to get YooCare online service 24/7 in time. This is the real fastest and safe way to remove it.
Video Guide to RemoveSacem Police Nationale Ransomware
Special tips: Spending a lot of time fixing your computer but in vain? Still be confused with the whole removal process? Why don't you have a try of online support? Just click here for further help here:
Published by Tony Shepherd & last updated on November 13, 2012 11:27 am