I went to China for some official work some years ago and was told by my coworkers that I will need a VPN services to bypass the strict censorship and to access many foreign websites in China. Is VPN using legal in china? What is the best way to access Twitter in China?
Why You Can't Access Twitter in China?
In Chinese mentality, not just government, lots (if not majority) of people act like parent to those they care or concern, they feel responsible for you to only see/hear things they think appropriate to you. The western golden value of "free of speech" does not hold the same place in Chinese value system. People talks all the time, and 99% of words are just less than trivial.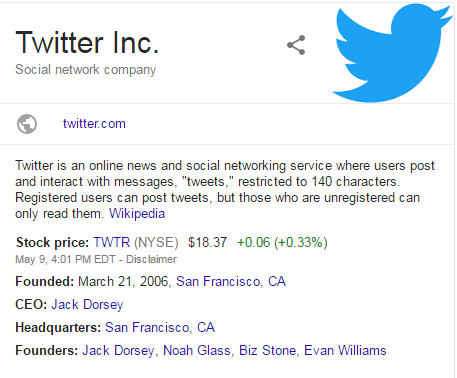 The Chinese censorship authorities will block any site which they deem to contain material detrimental (even tangentially) to the Chinese Communist Party. The way they do this is by blocking at the IP address level. A crude tool indeed. Most websites in the world are hosted on Shared Hosting Accounts so if an IP address gets red flagged it could potentially impact hundreds of other sites hosted on the same server, using the same IP address. To create an analogy, it's a bit like living in a shared house and one of the members is caught for being involved in illicit activities. So the police decide to charge everyone in the house whether they were involved or not. If you lived in a neighboring single apartment you would not be charged.
Suggestion: If you don't know what are the best ways to access Twitter in China, you're welcome to contact our Yoosecurity online technical team by clicking Start Live button bellow:

What is the best ways to Access Twitter in China?
Method 1: Use a VPN (This is best, safe secure and reliable method)
VPN stands for Virtual Private Network, which essentially creates an encrypted connection between you and VPN server. The VPN server acts as the middleman between you and the site that you are visiting. Given that the traffic between you and the VPN server is encrypted, the Great Firewall cannot check which site you are visiting and determine whether to block your connection (but still it is possible for the Firewall to completely block your connection to the VPN server).
As we know, Twitter is still blocked in China, along with many other popular websites/services such as Facebook, YouTube, and Gmail etc. If you want to access Twitter on your phone and computer in China, first make sure you have the Twitter k app installed before you going to China. Then you might want to set up a VPN service that can be used on your phone to bypass China's Internet blocking. However, many VPNs are blocked in China as well. So you need to know which VPNs work in China and which ones don't.
There are so many providers available out there (paid and free ones), do some Google searches and you will find them.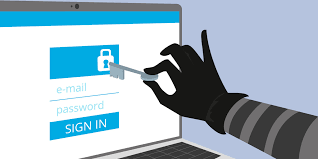 Several things to consider though (not to be discussed in detail as it will be out of the scope of this question):
1. Charged based on time and/or amount of traffic. Are you mainly browsing text-based sites or watching YouTube videos?
2. Server locations. Some provide various servers around the world so that you can pick that gives you the fastest connection.
3. Types of VPN connections offered, e.g. OpenVPN, IPSec, PPTP, etc.
4. Manual set-up or automated set-up with softwares.
5. Ability to set-up on your smartphones / tablets.
Method 2: Use data roaming from your cell phone.
The reason why this works is because all data traffic while you are roaming in a foreign country will be first routed through your carrier back in your home country, so essentially your carrier works as a middleman between you and the site. As long as your carrier is not blocked in China, you will be able to browse freely. The downside is that the cost might be prohibitively expensive, but there are often time or data plans available. Check with your carrier.
Method 3: Use a proxy server.
A proxy server is essentially the same as VPN in the sense that proxy servers act as the middleman, but the traffic is not encrypted. It is often free, but tends to be slower and rather unstable.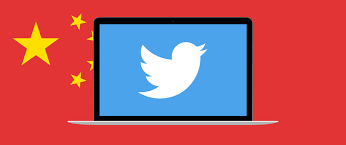 How to Access Twitter with VPN
Step 1: Sign up a VPN.
There are many VPN services for you to use which are both free and paid. Using a VPN is as easy as installing the software on your computer, tablet, or even smartphone and launching the application. You may not need a full scale VPN if you simply want to access Hulu or BBC iPlayer from different countries, or you want to make sure that your social login information is safe while at a coffee shop; you can get typically what you need from a free service. However, if you are looking for more comprehensive encryptions that hide all your activity from government surveillance or disallow data trackers from advertising companies, you may need a paid service.
Step 2: Download and install your desired VPN.
Navigate to the website for your desired VPN. You should see a download button on the homepage, or a link in the page's navigation bar for downloading. Click the download button and follow the prompts to download the version for your operating system. Once you have downloaded your VPN software to your computer, locate the downloaded file. Open it and follow the prompts to install and start. Some VPNs like CyberGhost are ready to use right away without creating an account. Other VPNs require you to sign up with an email address.
Step 3: Run and Log in your VPN.
Enter your new acount and password and bigin running your VPN to protect your identity, access protected files on a network, or access websites and content not available in your country. You can also change your settings to allow your VPN to launch automatically and connect to a random network, or you can choose when and how you connect.
Step 4: Log in Twitter.
Video Guide Show You How to Access Twitter in China?
Top 10 + Best VPN Services Worldwide
| VPN Provider | Servers | Jurisdiction | # of Connections | Price(USD) | WebSite |
| --- | --- | --- | --- | --- | --- |
| | 2000+ servers in 94 countries. | British Virgin Islands | 3 | $6.67/Month (Save 49%) | Best Deals |
| | 1,000+ servers in 60+ countries. | USA | 10 | $4.87/Month (Save 60%) | View Deals |
| | 4646+ servers in 62+ countries. | Panama | 6 | $3.99/Month (Save 66%) | View Deals |
| | 200+ servers in 70 countries. | Bulgaria | 6 | $4.18/Month (Save 50%) | View Deals |
Click Here to View More Top 10 Best VPN Services »
Conclusion
VPN is very important in network construction to access Vimeo in China. And VPN technology will be the best solution for the construction of wide area network, it not only can greatly save the construction of WAN, save maintenance cost, enhance the reliability and security of the network. At the same time, the VPN can speed up the construction of enterprise network, makes the group put the branch network throughout the country together quickly, and give full play to the role of the entire network. VPN is a very important role in promoting the electronic commerce and electronic trade.
Warm prompt: If you don't know which VPN service is the Best for you or how to set up VPN on Mac, computer, laptop, android smartphone, tablet, or iPhone &ipad device, you're recommended to live chat with Yoosecurity Online Expert for instant help! Yoosecurity Online Expert will take care everything for you!? Please live chat with YooSecurity Experts for tech support.


Published by Tony Shepherd & last updated on October 9, 2018 9:20 am