Looking for the best optimization tool for your Mac because you have numerous junk files eating up storage on your Mac? How to deal with slow startup and crashing apps problem on Mac? What's the best uninstaller that helps you easily uninstall suspicious or unnecessary apps while also giving you smooth performance and uncluttered storage on your Mac? If you want to uninstall undesired apps, fasten your Mac or better protect your privacy, there is nothing better than investing in an optimizer software for your Mac. Check out the best uninstaller for Mac in 2020 here. All tools are designed with easy-to-use interface. No matter how your level of computer experience is, you can easily configure the uninstallers' settings and use its built-in features to remove unwanted app/bloatware efficiently without leaving trace.

What is Uninstaller Software?
Uninstaller software offers the best solution for people to uninstall programs completely with high speed and efficiency. It is not necessary for every computer user, but it can save you a huge amount of time and hassle if you have one. It allows you to uninstall any unwanted software, pre-installed OEM bloatware, crapware toolbars or browser plugin with just one click while also cleaning up all the junk files that left behind in seconds. Uninstaller software is very useful for cleaning up most of the cruft that gets left behind by applications, not to mention that it can be used to uninstall some stubborn apps which you can't remove in the normal way. The best uninstaller can even find hidden junk, large old folders, background apps, and heavy memory consumers automatically, so you can free up space on your Mac and tune it for maximum speed, as well as stop your Mac getting bogged down with useless files and memory hogging applications.
Why You Should Consider a Third-Party Uninstaller on Mac?
Every Mac user wants to keep their Mac laptop or iMac clutter-free and well-organized with smooth functioning, but the fact is, the computer just goes slow as the time goes by. One reason is that the Mac machine comes with bloatware. Those apps come pre-installed and are in big sizes, excessively consuming operating system resources, and the worse thing is they won't let you uninstall. So, even though you don't need it, there is already a bit of clutter. On the other side, you download and install tons of apps on your Mac, and it will create temporary files needed for the programs that you're trying to use. When you no longer use them in one day, you drag their icons to the Trash and thought they should be gone, you might probably leave gigabytes of leftover junk files on your hard drive, including support files, preference files, and caches etc. Over time, all these residual items start to occupy a significant space on your disk, thus decreasing the performance of your Mac computer and influencing the way your system works. If you need to clean up those things, it will be difficult. You have to spend a whole day or even more time in delving through various files and folders to find and remove all the associated files. Your programs are typically stored in the /Applications directory, and a user's preferences for how that app may be configured are stored in ~/Library/Preferences. Additionally, there may be some necessary supporting files stored in ~/Library/Application Support and /Library/Application Support. And there are pretty much more else in some other locations.
Considering this, a dedicated third-party uninstaller software for Mac comes in handy. With it, you can automatically delete temporary files that could be lingering, as well as slim down unnecessary parts of applications and remove any junks that left behind after uninstall. Now, quickly select the best uninstaller software from plenty of uninstallers on the market, and improve your computer efficiency for your Mac. We have already listed the top Mac uninstallers for you.
Best Uninstaller for Mac in 2020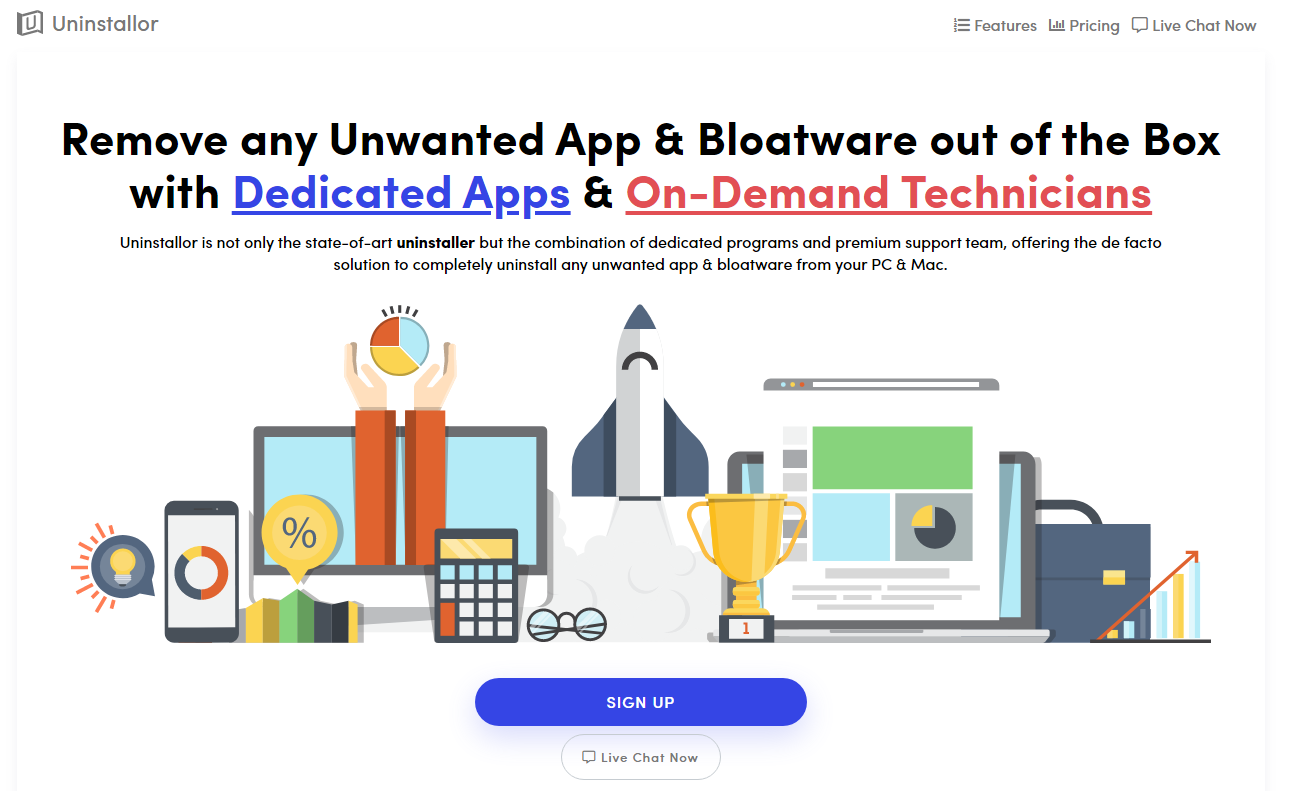 Uninstallor is a professional uninstaller designed by a group of in-house technicians who have more than 10 years of experience in app analysis and development. The team behind Uninstallor cater to the need of every Mac user, committed to providing customers with the best experience for helping them remove any unwanted app and bloatware out of the box without leaving any invalid remnant to burden system gradually. Compared to other uninstallers, Uninstallor is light-weight, portable, and very easy-to-use. Its interface is  simple and straightforward. Installation is simple and no other software or toolbar is bundled. With Uninstallor on Mac, you can better organize your installed apps. You can locate the unwanted apps quickly according to its name, size, install date, or you can type in the name to find the software right away. Uninstallor uses advanced algorithms that are fast, precise, and effective in scanning your machine and searching for any residual files like caches, preferences, plugins, supporting files, startup items related to the program you want to uninstall. This way, you can make sure any unnecessary program is completely removed from your Mac. For some stubborn apps that can be tricky to delete, like adware or other crapware, Uninstallor can take care of it well. In the event that Uninstallor fails to remove some software for you, you can submit custom removal request via live chat or support ticket for help with a confirmed schedule, or demand remote removal request from Uninstallor technicians. Uninstallor has professional experts back up to fix your issue, and they update Uninstallor regularly adding new features to the programs as well as improving better user experience. You have completely no risk to sign up an account with Uninstallor. You are protected by their 30-day money-back guarantee. If for any reason you are not completely satisfied with your purchase, you can get your money back within 30 days of purchase. No question asked.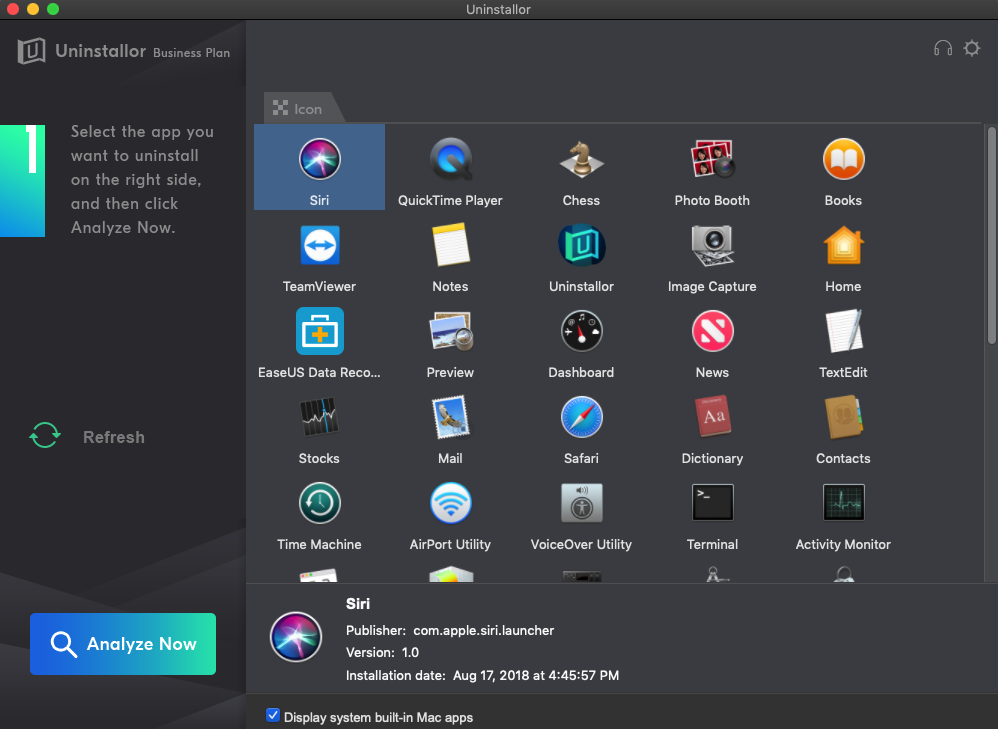 KEY FEATURES:
Support more than 1000 applications for complete removal.
Find and delete all leftovers, remains and broken service files.
Be able to delete both the app and all its related library files (container files, caches, logs, preferences and so on).
A search box allows you to quickly search for specific apps to delete.
Remove leftovers (broken service files) of apps previously moved to Trash.
Sort found Application results by size/name/whether they have been selected for deletion.
Custom Fix & Remote removal request available.
Download Uninstallor to effectively manage your Applications on your Mac. With one click, Uninstallor will remove any app you want while also cleaning up the associated files spread across your hard drive and system.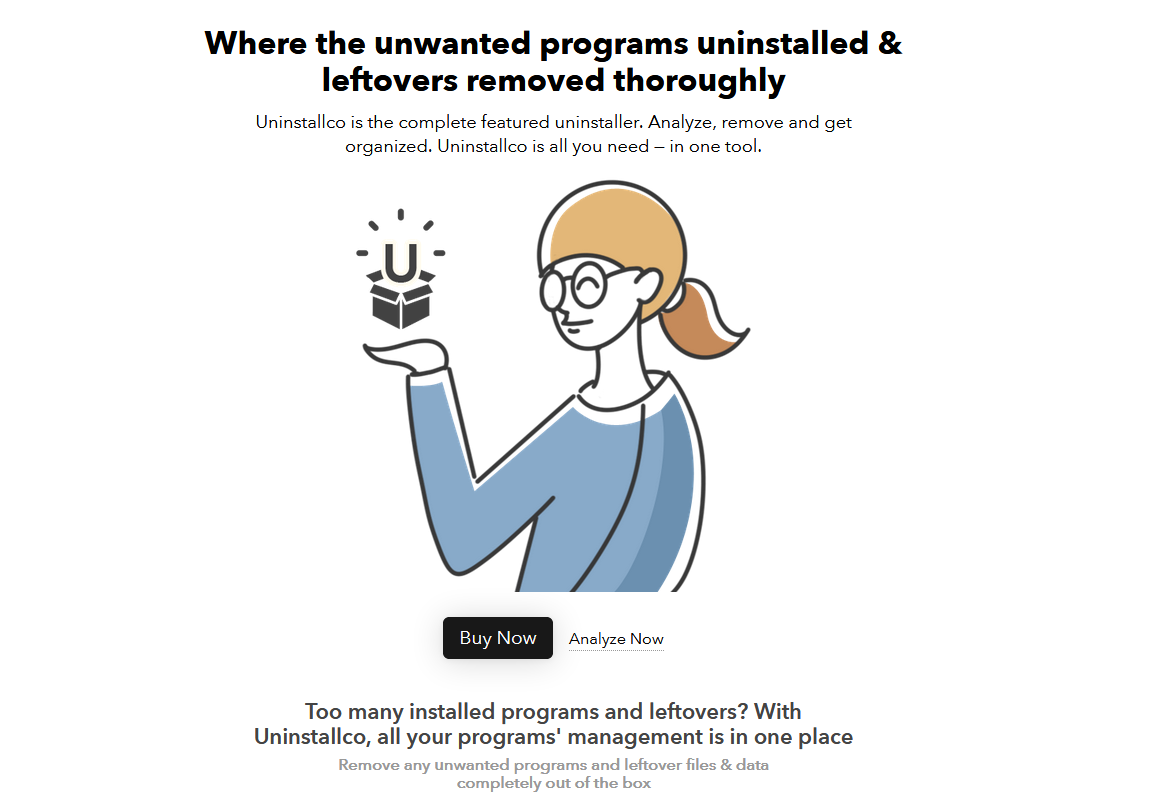 Uninstallorco is another powerful and efficient uninstaller designed for thoroughly uninstalling applications and their associated files on your Mac. It has a user-friendly interface and is compatible with all versions of macOS, as well as Windows operating system. If your Macs are full of apps that you don't need, or you don't want millions more files and folders that are taking up disk space and reducing the processing speed of your Macs, then Uninstallco is really the best software that you should have. With Uninstallco, you can smoothly uninstall applications and all its related contents, not just a surface level clean, thus freeing up more disk space on your Mac. It not only can quickly uninstall unwanted applications, but it also can remove all related files including logs, junk files, register files, and other leftovers. The interface of Uninstallorco is clean and intuitive. You can view a list of all installed apps on your system, which is automatically displayed when starting this software. In case you have numerous tools, you can use its search function to quickly locate a specific item. Uninstallorco is pretty easy to use: Download – Install – Analyze – Uninstall – Remove. Basically, all you have to do is select the app that you don't want anymore, click Analyze button, and then it will find relevant files related to the apps automatically. Click on Uninstall button allows you to delete the apps completely, and with one more click on  Remove button, the app and its files will be gone completely. Uninstallor helps you to easily remove software from Mac without giving its service files a chance to remain. When it deletes undesired apps for you, it also clears out its caches, application support files as well as preference files. Keep your Mac tidy and clean with this all-in-one tool now!
KEY FEATURES:
Display all the apps on your Mac, sorted by Install Date, Size and Use Frequency to let you manage your programs in one place.
Effectively remove applications along with the associated files and caches, leaving no trace at all.
Remove unwanted extension effectively.
Speed up your Mac by deleting junk and temporary files.
Remove application from Mac without leaving a trace.
Automatically scan and delete junk files and app caches.
The apps and associated files get removed with a single click.
Free up memory and boost the overall performance of your Mac.
Lifetime subscription deal available.
With years' development and fine-tuned the core capability, Uninstallorco is an all-in-one cleaning software loved by millions of users. It takes care of the heavy lifting of deleting an app, then removing associated files to completely uninstall it. With a few clicks, you completely rid yourself of an app you don't want. Download Uninstallorco & Give it a try now!
Published by Tony Shepherd & last updated on January 9, 2020 12:07 pm