Passwords are a must-have in digital life. It is the most common way to use passwords to prove your identity when using websites, email accounts and your computer itself. You should find that almost online services need passwords. Your computer needs a password when you log in your user account. your Facebook app needs a login password. Your YouTube account needs a password. Your Gmail needs a password. Even when you log in the game website, it still asks for password. It is difficult for people to remember all different passwords. For sake of security, all these passwords must be unique, each different from the next one. What's more, it is more essential to use strong passwords in order to protect your security and identity. However, many people choose the same password for different account as it is easy for people to remember all passwords. What's Best Password Managers for iOS?

Why is it Essential to Create Strong and Unique Passwords?
Using the same password for multiple accounts is actually a big risk of being hacked. Once hackers compromise one of your sites and have your password for the others, it will be easier for them to guess if you use some easy characters and numbers you can remember easily. It's important to use different passwords for each and every site/service you use because if one of the sites or services you use is hacked and the hackers gain access to your name and password, they will start trying your name and password combination on lots of sites (think banks and social media sites). By having completely different passwords for each site/service leaves you far less vulnerable.
If you use a weak password, it will be a risk to your account's security. A weak password can allow viruses to gain access to your computer. An easy-to-guess password can allow hackers to use your computer to hack into other computers connected to the same network. These same hackers could use your e-mail account to send malicious messages to everyone in your address book, Inbox and others. There are certain risk of Using Weak Passwords and not Having a Separate Password for Your Email Account. For example, people can impersonate you to commit fraud and other crimes, including accessing your bank account, purchasing items online with your money, impersonating you on social networking and dating sites, sending emails in your name, accessing the private information held on your computer. Therefore, it is crucial to create different, strong and unique password for different accounts. What's Best Password Managers for iOS?

What's Password Manager? How does it Work?
Since there are so many passwords, it would be hard to remember all completely and clearly. What can help you to remember all your passwords to different accounts. The best way is to use a reliable and strong password manager. A password manager is an application that can generate, store securely, retrieve, and manage passwords and other login credentials. Password managers don't only keep you safe: They also simplify your life. Instead of typing passwords, many password managers will autocomplete forms, and on phones, you can copy-and-paste them from the password manager app to the service you're trying to login to. Almost all password managers essentially work in a same way that you have to create a master password for access to your identity vault, and then the password manager fills in individual user IDs and passwords for the sites and apps your use. Most password managers employ multifactor authentication, so access to your credential vault is granted only with both a correct password and a correct authentication code. That code exists only on a device you own, limiting the ability for someone across the world to gain access to your information.What's the best password managers for iOS?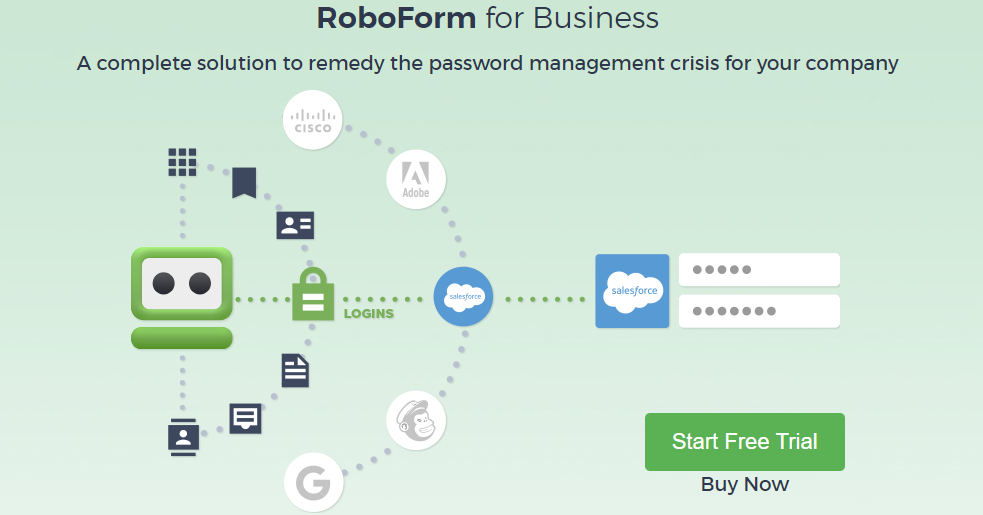 What's the Best Password Managers for iOS?
More and more people now are using password managers to help them manage and stores their passwords. And also more and more newborn password manager brands come up. There are tons of password managers on the market. It is difficult for beginners to choose their best fit and best solution. When it comes to select password manager, you may take such factors including pricing, reputation or user's review, import from browser, two-factor authentication, fill web forms, multiple form-filling identities, actionable password strength, application passwords, secure sharing, digital legacy and more into consideration. What's the best password managers for iOS? Here we will give you top 5 password managers for iOS
1. Dashlane
Dashlane is one of the world's leading Password manager and password generator. More than 10 million users from 180 countries are using Dashlane. Dashlane works across your smartphone, tablet, and computer to provide some significant upgrades to your digital life. You'll be able to store, manage, and change passwords all in one place, and automatically fill out forms and payment info with just a click. Sync all your work and personal devices to log in easily everywhere. It features in password manager, form autofill, digital wallet, password generator, password changer and security. for personal use, Dashlane provides Free and Premium plan; for business, it also provides simple, secure password management for business of all sizes. With 30-day FREE premium plan, you can enjoy unlimited password and data storage on your favorite device, security monitoring services and breach alerts, password changing instantly, generating and saving strong, unique passwords. With Premium plan, you not only enjoy all features by FREE plan, but also can sync passwords and data across devices, secure account backup, unlimited password sharing, priority VIP support, support for authentication with Yubikey (U2F). Premium plan asks for $3.33/Month, billing annually. Dashlane also offers 30-day money-back guarantee.
Dashlane Highlights & Features:
Secure Password Manager
– Save and organize all of your passwords in a password vault only you have access to
– Generate unique, secure passwords for all of your accounts with our password generator
– Store important information and security codes with Secure Notes
– Automatically log in to apps and websites in seconds
Organize Unlimited Passwords with Dashlane
– One master password is all you need to access your private information
– Autofill passwords for all your apps and websites in seconds
– Create new passwords regularly to be extra safe
– Search passwords in your Password History to make sure you never lose one again
Digital Wallet
– Organize and store credit cards securely in your mobile wallet
– Sync up all of your apps for express checkout on any website
– Keep your receipts under lock and key in the Payments section
– Always have your passport and ID information at hand in Dashlane
– Let Dashlane fill in web forms for you instantly

2. LastPass
LastPass is the number 1 most preferred password manager. LastPass keeps your information private, secure, and hidden even from employees of LastPass. LastPass provides apps and software working with Mac, Windows, Android, iOS, Linux. it also has browser extension compatible with Chrome, Firefox, Safari, Internet Explorer, Microsoft Edge and Opera. LastPass features in password manager, password generator, username generator and LastPass Authenticator. LastPass uses the best-in-class encryption AES-256 to encrypt all your information and password. For personal use, LastPass offers Free, Premium and Family plan. Premium includes everything in Free, plus one-to-many sharing, emergency access, advanced multi-factor options, priority tech support, LastPass for applications, 1 GB encrypted file storage. With Families plan, you not only can enjoy all features of Premium, but also plus 6 premium license, group and share items in folders, family manager dashboard. If you want to test LastPass features, you are suggested to start LastPass free trial. For personal use, it starts $2/month for Premium; $4/month for Families. For business, it separately starts $2.50/month for Teams and $4.00/month for Enterprise.
LastPass Highlights & Features:
Password manager – Secure vault keeps your passwords safe
– Password storage – save and autofill personal info for all of your online accounts
– Secure vault holds all passwords – login with one password instead of dozens
– Anything you save on one device is instantly available on all your other devices
Password Autofill – Autofill passwords & personal info with Form Fill Profiles
– One password is all you need to manage your accounts. Sign in using your LastPass master password or fingerprint
– Autofill passwords in Chrome or Opera to make them into a private browser
Private notes – Secure safe info like credit cards, photos & more
– Vault keeps health insurance, credit card info & more safe
– Photo vault – attach photos to any note to lock them
– Audio notes – set custom voice memos that lock in the secure vault
Password Vault – Store & search logins & notes from your vault
– Password manager makes it easy to store, save & search passwords from all your sites & apps
Finger Scan Lock – Finger print lock secures passwords
– Fingerprint password activation – Scan your fingerprint and unlock your vault
– Autofill with fingerprint password fills
Data manager – Organize passwords in secure folders
– Store passwords in custom folders locked behind your LastPass password
– Sort into categories like Social, Shopping & more
Password Sharing – Share with friends and family
– Password, photo vault & note info can be easily shared
– Share login data for individual sites, or send secure notes to contacts
Secure Password Vault – Multifactor authentication secures your password vault
– Lock down your LastPass account further with multiple forms of authentication
– Choose from top apps like Google Authenticator, YubiKey & Duo Security
Emergency Access
– Plan ahead and give trusted family or friends a way to access your vault in case of an emergency.
– Add security and require a waiting period during which you can decline an Emergency Access request to your vault.
– Once access is granted, your vault syncs as a folder to their vault.
Password Generator – Generate secure, customized passwords
– Generate new passwords for all of your logins and apps
Password Audits – Audit the strength of passwords with the LastPass Security Challenge
– Test the strength of your passwords using our advanced auditing system
– Generate new passwords to replace weak logins
Secure vault makes data available offline
– Secure password storage available online or off
LastPass never has the key to your encrypted data, so your information remains safe. Your vault is encrypted with bank-level, AES 256-bit encryption.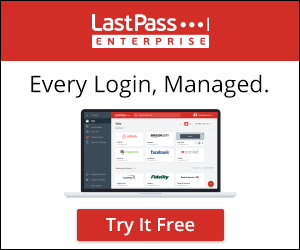 3. RoboForm
RoboForm is available for Windows, Mac, iOS, and Android with support for all their respective major browsers, including Microsoft Edge. RoboForm generates stronger passwords and store them to log in with a single click. Keep your passwords organized – Folders and powerful search functionality RoboForm uses AES 256 bit encryption with PBKDF2 SHA256. RoboForm also supports TOTP based authentication apps including Google Authenticator, Authy, and Microsoft Authenticator. RoboForm uses Two-Factor Authentication (2FA) to add an extra layer of protection to your account. The RoboForm Everywhere secure cloud keeps your passwords backed up and in sync across all your browsers and devices. RoboForm supports multiple platforms and all popular systems including Windows, Mac, iOS, Android and all major browsers including Microsoft Edge, Chrome, Firefox, Safari and Opera. For personal use, RoboForm provides FREE, Everywhere and Family plan. you can enjoy unlimited logins, fill web forms, multi-platform support, strong encryption, password audit, securely send logins, receive emergency access, application logins, manage bookmarks, sync across all devices, cloud backup, Two-factor authentication and more. you can benefit 5 everywhere users, sync across all devices, account data backup, share logins securely, premium 24/7 support in Family Plan.
Key Features:
– Automatically login to your web accounts with the embedded RoboForm browser.
– Easily handle multi-step Logins with the "Matching Logins" feature.
– Automatically save new login information when you login to websites.
– View and Edit your Logins, Bookmarks, Identities, and Safenotes.
– Secure and save your RoboForm data to your RoboForm Everywhere account.
– Synchronize your RoboForm data with multiple computers and mobile devices.
– Fill long web forms with a single click.
– Generate strong, unique passwords with the built-in Password Generator.
– Options for AutoLogoff and Manual Logoff.
– Import your logins from LastPass, Dashlane,1Password and other password managers.
– Easily search Logins with the built-in search feature.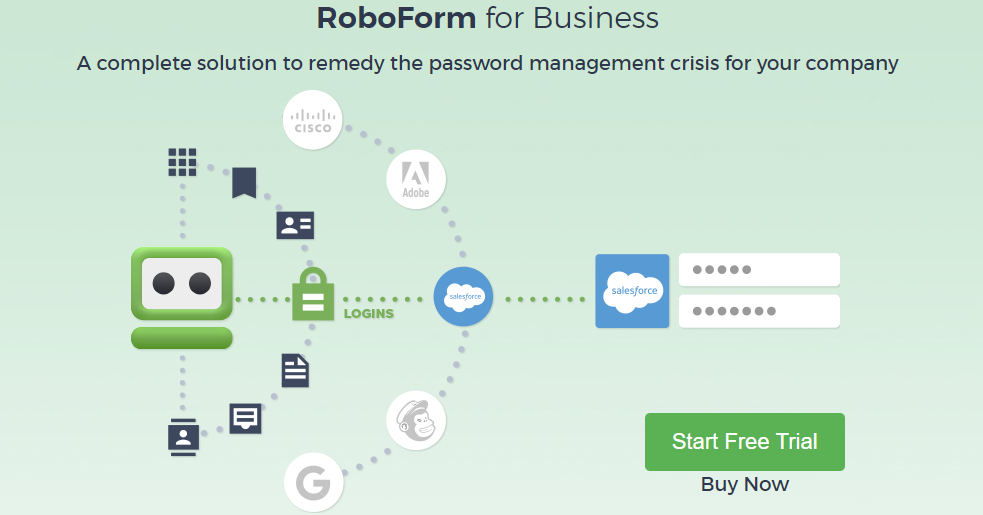 4. Sticky Password
Sticky password is a privacy-focused password manager. Sticky Password manages all your passwords and personal data. it automatically fills in forms for you, generates extra-strong new passwords, whenever you need them, and stores credit card numbers for express checkout. The data encryption used in Sticky Password is based on the world's leading encryption standard AES‑256 – the same data encryption used by military and government organizations. Sticky Password uses State‑of‑the‑art biometric authentication: fingerprint scanning to identify the account holder. Sticky Password supports fingerprint authentication on iOS and Android phones and tablets that are equipped with fingerprint scanners. This includes Touch ID on iPhones and iPads, and the Samsung Galaxy and other Android devices. Besides, Sticky Password also uses the Two-Factor Authentication (2FA) to increase the security of your data. when Two-Factor Authentication standard is activated, you will be prompted to enter an additional unique security code after entering your Master Password each time you unlock your database. Sticky Password works on your PC, Mac, Android / iOS tablets and smartphones and all major browsers including Internet Explorer, Microsoft Edge, Chrome, Firefox, Safari and Opera. Sticky Password offers Free and Premium plan. $29.99 for 1 year or $149.99 for Lifetime license in Premium deal.
Key Features: 
-AES‑256 encryption the world's leading standard also used by the military
-Optional synchronization via local Wi‑Fi – your encrypted data never leaves your devices
-Your master password for the manager is not known to anyone – not even to us
-State‑of‑the‑art biometric authentication: fingerprint scanning
-Password database auto‑lock – on your computer, tablet and smartphone
-You're in control: at any time, you can decide to delete the database manually from the cloud
-Works on your PC, Mac, Android / iOS tablets and smartphones
-Excellent browser support: 16 browsers on all 4 major platforms
-Synchronization via local Wi‑Fi
-Synchronization via our cloud servers – only if you want
-Optional manual offline synchronization
-Perfect portability (USB portable version)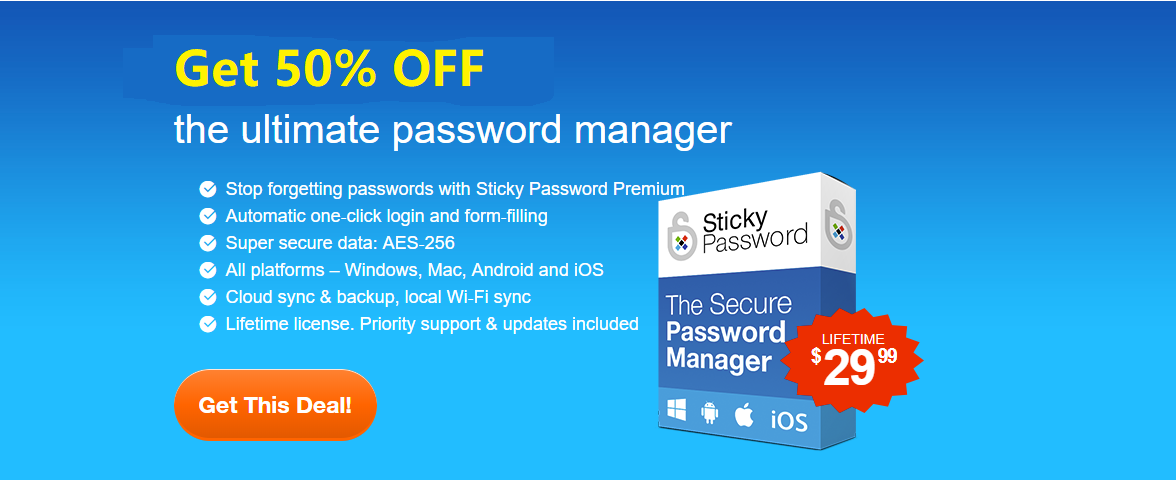 5. Keeper Password
Keeper creates best-in-class password management and digital vault software to protect businesses and consumers from cyber theft. Keeper password offers best-in-class and high-quality password management. Keeper is the leading secure password management solution for businesses and individuals. Keeper utilizes world-class security to safeguard your information from hackers and cyber criminals. Keeper is fanatical about protecting your information. Keeper generates strong passwords, auto-fills passwords across your apps and sites with KeeperFill™ and organizes passwords on all platforms and devices. Keeper protects your information with 256-bit AES encryption and PBKDF2, widely accepted as the strongest encryption available. Besides, Keeper utilizes Amazon AWS to host and operate the encrypted cloud Security Vault providing customers with unlimited secure backups. Keeper offers plans for Individual, Family and business. $29.99/year for individual, $59.99/year for Family (up to 5 people). Popular hardware-based security key devices such as YubiKey can be used with Keeper to perform multi-factor authentication without the need to manually enter separate access codes. Keeper's multi-user password management software can ensure your passwords are always protected and safe from system intrusion.
Key Features:
• Protect unlimited passwords in your vault
• Autofill passwords
• Generate strong passwords
• Log in with fingerprint scanner and facial recognition
• Access and sync your passwords from any of your devices (phone, tablet, computer)
• Lock files and photos in your secure vault
• Use Keeper to securely share passwords and files with people you trust
• Store your credit and debit card information securely
• Organize passwords with folders and categories
• Integrate with Android Wear for two-factor authentication
• Built with Zero-knowledge security architecture
• Integrates with two-step verification providers (SMS, Google Authenticator, Duo Security, or RSA SecurID)
• Utilizes AES-256-bit encryption and PBKDF2 technology
• Enable a custom logout timer
• Certified TRUSTe and SOC-2 for your peace of mind

Video Guides Best Password Managers for iOS
Summary
Passwords are used commonly to gain entry to networks and into various Internet accounts in order to authenticate the user accessing the website. If you can't remember all passwords, you are suggested to use strong and reliable password manager to help manage and store all your passwords. What's Best Password Managers for iOS? You are recommended to use these top five password managers as above. They are all the most trusted and first-class password manager online. Millions of users choose to use their service to manager passwords and store any other personal information. You should also create passwords that are at least 10 characters in length, create passwords that are difficult to guess, use at least three of: alphabetic, mixed case, numeric and punctuation characters when creating a new password and vary the case of the letters such jSno34Rt. It is secure to use one password manager to help store and manage your passwords and generate unique password for different account. with the help of password manager, you don't have to remember passwords any more. The five top recommended password managers are all excellent, reputable and high-performance password managers. You should choose one of them as your best password manager.

Published by Matt Johnston & last updated on July 3, 2020 7:56 am