How to access Facebook in China on iPhone? I need to live in china for work about one year. Try to start game and it asks me to re-authenticate, I linked the game to facebook login but the login screen do NOT show Facebook link (usually toward the bottom of the login screen, most likely because China banned access to facebook), it only show HIVE login with a user HIVE ID. I tried to use the forgot password function with facebook email address but it said that email is invalid. Please tell me how do I do on my iPhone?
Why You Can't Access Facebook in China?
Facebook is banned in China. The Chinese government controls Internet content and restricts, deletes, or bans content it deems is not in the interest of the state. According to a government transcript released in the fall of 2014, Lu Wei, director of China's State Internet Information Office, said that "foreign Internet companies entering China must at the base level accord to Chinese laws and regulations. First, you can't damage the national interests of the country. Second is you cannot hurt the benefits of Chinese consumers. If China's laws and regulations are respected, we welcome all of the world's Internet companies to enter the Chinese market." These tight controls imposed have resulted in the ban of foreign social media sites, like Facebook.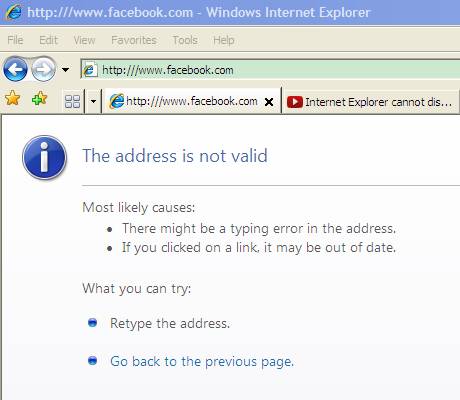 Like the picture above, it's easy to mistake a site being blocked in China for your Internet connection not working or a link simply being broken. When you visit a site the government has prohibited, your browser displays a "Page Not Found" or "Page Cannot Be Displayed" error message — because as far as you being in China are concerned, it is. And the technical mechanics of blocking a website are extremely simple, although the mechanism is the reverse of what you might be used to. Rather than twisting Facebook's proverbial arm to block Chinese IPs from accessing the site, the Chinese government's strict regulation of Chinese IP addresses, which allows it to control which websites IPs it issues can and can't access, is to blame for Facebook being blocked in China.
Suggestion: If you don't know how to access Facebook in China, you're welcome to contact our Yoosecurity online technical team by clicking Start Live button bellow:


Accessing Facebook in China Using a VPN
Without getting too much technical, VPN is a best way to fool Facebook or any other online service (Google search, Hulu, Netflix or others) into thinking that you're in a different location. VPN can change your IP address to another country, it is a network technology that creates a secure network connection over a public network such as the Internet or a private network owned by a service provider. Large corporations, educational institutions, and government agencies use VPN technology to enable remote users to securely connect to a private network.
A VPN can connect multiple sites over a large distance just like a Wide Area Network (WAN). VPNs are often used to extend intranets worldwide to disseminate information and news to a wide user base. Educational institutions use VPNs to connect campuses that can be distributed across the country or around the world. In order to gain access to the private network, a user must be authenticated using a unique identification and a password. An authentication token is often used to gain access to a private network through a personal identification number (PIN) that a user must enter. The PIN is a unique authentication code that changes according to a specific frequency, usually every 30 seconds or so.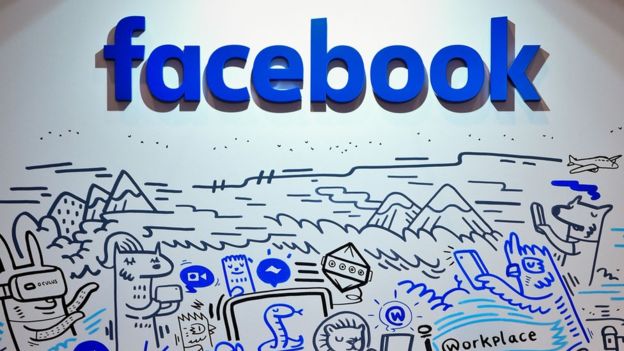 The Harmful of VPN (From the expert evaluation)
1. Protect their privacy and anonymity on the internet.
2. The VPN services can strengthen your online connection by keeping the hackers away.
3. The VPN services help you make phone calls using VIP services at cheaper rates.
5. The VPN services help prevent the DDoS attacks in online gaming.
6. The VPN services unblock the region restricted websites, access geographically blocked sites in your country and streaming services. You can access Facebook, watch Netflix, Hulu, Home Box Office, streamed broadcasts and much more if they are not available in your region by simply connecting through a VPN.
7. To secure their internet connection when using public Wi-Fi networks
8. To use BitTorrent and P2P networks anonymously without disclosing their real IP address
Is using VPN legal?
Infect, VPN are not considered illegal in most countries and anyone can go ahead and start using a VPN service. The act of surfing through another IP is legal, and is something even the biggest companies in the world do all the time. VPNs help enable users working at home, on the road, or at a branch office to connect in a secure fashion to a remote corporate server using the Internet. From the users perspective, the VPN is a point-to-point connection between the user's computer and a corporate server. The nature of the intermediate network, the Internet, is irrelevant to the user because it appears as if the data is being sent over a dedicated private link. When used for legal purposes, VPNs are not considered illegal in most countries and anyone can go ahead and start using a VPN service. The act of surfing through another IP is legal, and is something even the biggest companies in the world do all the time. If you however hide behind a VPN service to perform illegal activities, then you're of course violating the law.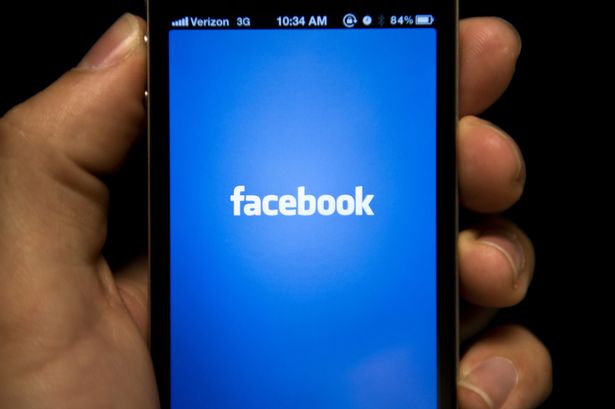 How to access Facebook in China on iPhone
Step 1: Sign up a VPN.
There are many VPN services for you to use which are both free and paid. Using a VPN is as easy as installing the software on your computer, tablet, or even smartphone and launching the application. You may not need a full scale VPN if you simply want to access Hulu or BBC iPlayer from different countries, or you want to make sure that your social login information is safe while at a coffee shop; you can get typically what you need from a free service. However, if you are looking for more comprehensive encryptions that hide all your activity from government surveillance or disallow data trackers from advertising companies, you may need a paid service.
Step 2: Download and install your desired VPN.
Navigate to the website for your desired VPN. You should see a download button on the homepage, or a link in the page's navigation bar for downloading. Click the download button and follow the prompts to download the version for your operating system. Once you have downloaded your VPN software to your computer, locate the downloaded file. Open it and follow the prompts to install and start. Some VPNs like CyberGhost are ready to use right away without creating an account. Other VPNs require you to sign up with an email address.
Step 3: Run and Log in your VPN.
Enter your new acount and password and bigin running your VPN to protect your identity, access protected files on a network, or access websites and content not available in your country. You can also change your settings to allow your VPN to launch automatically and connect to a random network, or you can choose when and how you connect.
Top 10 + Best VPN Services Worldwide
| VPN Provider | Servers | Jurisdiction | # of Connections | Price(USD) | WebSite |
| --- | --- | --- | --- | --- | --- |
| | 2000+ servers in 94 countries. | British Virgin Islands | 3 | $6.67/Month (Save 49%) | Best Deals |
| | 1,000+ servers in 60+ countries. | USA | 10 | $4.87/Month (Save 60%) | View Deals |
| | 4646+ servers in 62+ countries. | Panama | 6 | $3.99/Month (Save 66%) | View Deals |
| | 200+ servers in 70 countries. | Bulgaria | 6 | $4.18/Month (Save 50%) | View Deals |
Click Here to View More Top 10 Best VPN Services »
Conclusion
Up to now, you must understand how to access Facebook in China on iPhone. With a virtual private network (VPN) you will be accessing a network that works just like the Internet. You will be using your own Internet access to connect to the VPN, and the VPN in turn will allow you to access blocked websites. To better understand how a VPN works, think of it as a computer that can access the blocked sites you have. You then use your own computer to access that computer remotely. Once you're in, there are no more blocked sites. In countries that restrict online movie providers, you can use a VPN to unlock these sites to gain access to their files and videos. Generally, using this system for legal purposes is fine in most countries unless you are found to have used it for illegal reasons. Hiding your IP address to perform illegal activities can get you in trouble.
P.S. If you are confused and don't know which VPN you should choose or have any other questions about VPN, you're recommended to contact Yoosecurity online expert by clicking Live Chat button bellow.


Published by Matt Johnston & last updated on October 9, 2018 9:09 am