I like use DuckDuckGo for my search engines. I went to China for some official work but I can't access DuckDuckGo in China, and I was told by my coworkers that I will need a VPN services to bypass the strict censorship and to access many foreign websites in China. Is VPN using legal in china? What is the best way to access DuckDuckGo in China?
Why You Can't Access DuckDuckGo in China?
China is one of those countries in the whole world which is most affluent in terms of technology, internet security as well as physical security, so it is very much expected that the security on the internet in China would be one of the strictest ones in the whole world. And they do live up to this expectation with their firewall which is also known as the Great Firewall of China, which is undoubtedly the strictest firewall in the whole world.
DuckDuckGo is a search engine just like Google. The specialty of the search engine DuckDuckGo is the makers of DuckDuckGo believe in keeping the search history of the users of this search engine private and encrypted, just like Google. DuckDuckGo is a very popular search engine in the West, and it is slowly making its way in the East too. But as this search engine does not share any of its user information to any third party, including the government of China, it has also been banned after the ban of Google in China like the following picture: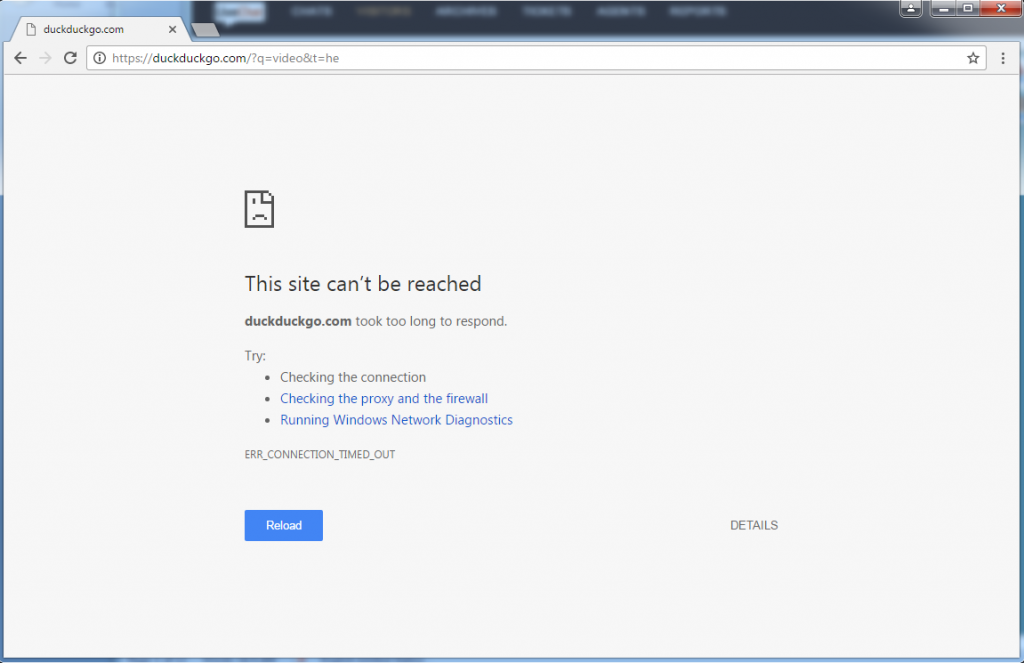 But users need their privacy. They need to be assured that their searches are safe and encrypted and won't cause them any trouble afterward because they have been shared with any third party network. For this reason, many of the Chinese citizens prefer using DuckDuckGo as their favored search engine, and of course, people from the West who are visiting China would like to use DuckDuckGo as their preferred search engine too.
But as DuckDuckGo is banned in China, only a virtually private network which is commonly known as a VPN can help the users in China to use this search engine.
Suggestion: If you don't know how to access DuckDuckGo in China, you're welcome to contact our Yoosecurity online technical team by clicking Start Live button bellow:


What is the best VPN to Access DuckDuckGo in China?
VPN stands for Virtual Private Network, which essentially creates an encrypted connection between you and VPN server. The VPN server acts as the middleman between you and the site that you are visiting. Given that the traffic between you and the VPN server is encrypted, the Great Firewall cannot check which site you are visiting and determine whether to block your connection (but still it is possible for the Firewall to completely block your connection to the VPN server).
As we know, DuckDuckGo is still blocked in China, along with many other popular websites/services such as Facebook, YouTube, and Gmail etc. If you want to access DuckDuckGo on your phone and computer in China, first make sure you might want to set up a VPN service that can be used on your phone to bypass China's Internet blocking. However, many VPNs are blocked in China as well. So you need to know which VPNs work in China and which ones don't.
There are so many providers available out there (paid and free ones), do some Google searches and you will find them.
Several things to consider though (not to be discussed in detail as it will be out of the scope of this question):
1. Charged based on time and/or amount of traffic. Are you mainly browsing text-based sites or watching YouTube videos?
2. Server locations. Some provide various servers around the world so that you can pick that gives you the fastest connection.
3. Types of VPN connections offered, e.g. OpenVPN, IPSec, PPTP, etc.
4. Manual set-up or automated set-up with softwares.
5. Ability to set-up on your smartphones / tablets.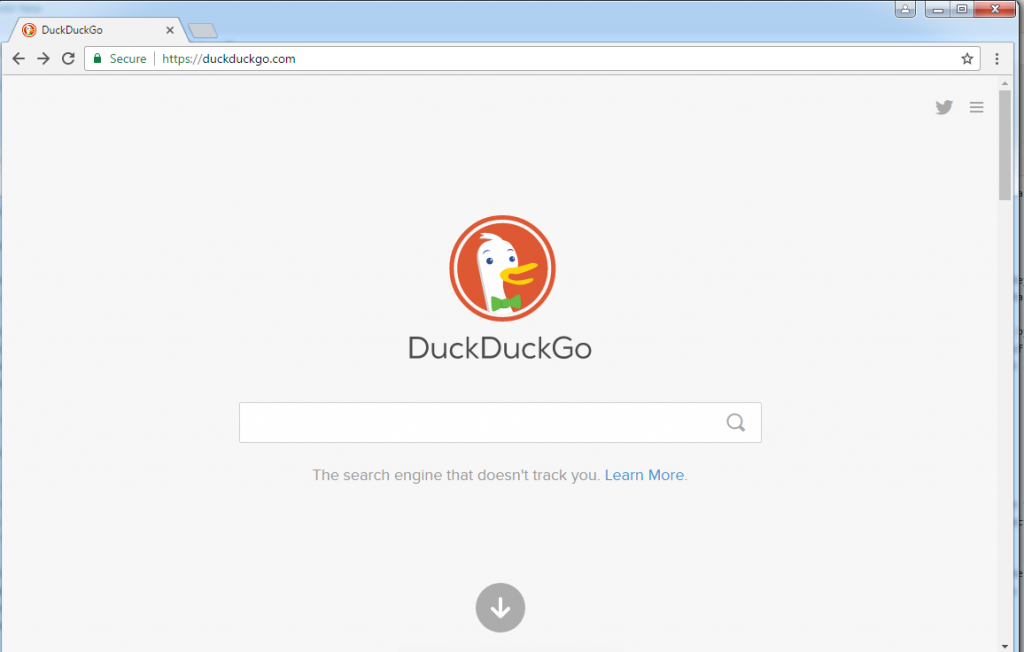 How to Access DuckDuckGo with VPN?
One needs to download and install a VPN connection and open an account there after doing so, and then the VPN will start using a proxy IP address instead of their original IP address to let them use any website which is blocked in China including DuckDuckGo.
• Firstly, a user would need to download a VPN protocol.
A VPN protocol is an online service which acts like a host which will host the VPN connection, once downloaded and installed.
• How to download and install a VPN connection.
It is very easy for any user to download a VPN connection, even being in the country of China. One just has to search on the web through any other search engine and links to download their preferred VPNs will pop up in numbers. If by any chance no links are shown, or the links are broken, one can always download the VPN file from any of the torrent websites available. Navigate to the website for your desired VPN. You should see a download button on the homepage, or a link in the page's navigation bar for downloading. Click the download button and follow the prompts to download the version for your operating system. Once you have downloaded your VPN software to your computer, locate the downloaded file. Open it and follow the prompts to install and start. Some VPNs like CyberGhost are ready to use right away without creating an account. Other VPNs require you to sign up with an email address.
• Running the VPN program and installing it.
After downloading the VPN program, once the user runs the program they'll be prompted to a message to choose their selected country. Upon choosing, their IP address will look like that it is being operated from outside of China thus giving the user access to use any blocked websites in China including the search engine DuckDuckGo.
• Log in your VPN and access to your DuckDuckGo.
Enter your new acount and password and bigin running your VPN to protect your identity, access protected files on a network, or access websites and content not available in your country. You can also change your settings to allow your VPN to launch automatically and connect to a random network, or you can choose when and how you connect.
Video Show You How to Access DuckDuckGo in China
In The End
VPN are not considered illegal in most countries and anyone can go ahead and start using a VPN service. The act of surfing through another IP is legal, and is something even the biggest companies in the world do all the time. VPNs help enable users working at home, on the road, or at a branch office to connect in a secure fashion to a remote corporate server using the Internet. From the users perspective, the VPN is a point-to-point connection between the user's computer and a corporate server. The nature of the intermediate network, the Internet, is irrelevant to the user because it appears as if the data is being sent over a dedicated private link. When used for legal purposes, VPNs are not considered illegal in most countries and anyone can go ahead and start using a VPN service. The act of surfing through another IP is legal, and is something even the biggest companies in the world do all the time. If you however hide behind a VPN service to perform illegal activities, then you're of course violating the law.
Warm prompt: If you don't know which VPN service is the Best for you or how to set up VPN on Mac, computer, laptop, android smartphone, tablet, or iPhone &ipad device, you're recommended to live chat with Yoosecurity Online Expert for instant help! Yoosecurity Online Expert will take care everything for you!? Please live chat with YooSecurity Experts for tech support.

Published by Tony Shepherd & last updated on April 10, 2017 7:54 am