Bloomberg is a financial news and tool provider of 24-hour financial news and information, which delivers content via the web, radio, and its television broadcast program. The company constantly develops and provides consumers with various platforms that make trading and understanding changes in the market easier. One of Bloomberg's key revenue earners and what it is well known for is the Bloomberg Terminal, which is an integrated platform that streams together price data, financials, news and trading data to more than 300,000 customers worldwide. The company was founded by Michael Bloomberg who served as Mayor of New York City after Rudy Giuliani. Since its inception, Bloomberg has grown to become one of the most important financial companies in the world. It has over 327,000 subscriptions to its professional services, almost 1 million global circulations of Bloomberg Businessweek and over 150 news bureaus internationally.
Why you can't access Bloomberg in China?
The Chinese government has banned a number of well-known social media platforms, that are elsewhere ruling with their connectivity capability. A number of applications and entertainment sites have been blocked as well so that the country does not have to compromise with the security. Basically, the Chinese Government has taken this extreme step to protect the country from terrorism and safeguard the citizens from hacking or anything that concerns cybercrime. There are a number of features that the social media has benefitted the people with. So, while the rest of the world gets the advantages of social media and are able to connect with people across the globe, the Chinese are under the strict scrutiny of the Great Firewall. Though China has social media platforms that are designed in the same manner as twitter or Facebook or Instagram, they are completely different from the others are.
Suggestion: If you don't know how to access Bloomberg in China, you're welcome to contact Our online technical team by clicking Start Live button bellow: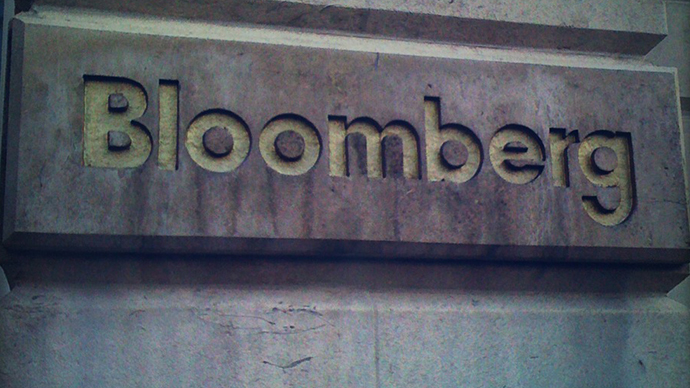 If you want to access Bloomberg in china, you have a few approaches that you can employ, but the underlying principle for these approaches is all the same — to essentially bypass the Great Firewall.
Method 1. Use a VPN (recommended).
VPN is abbreviation of Virtual Private Network.VPN is a network connection that enables you to create a secure connection over the public Internet to private networks at a remote location. VPN is a network that is constructed by using public wires — usually the Internet — to connect to a private network, such as a company's internal network. VPN technology uses a combination of features such as encryption, tunneling protocols, data encapsulation, and certified connections to provide you with a secure connection to private networks and to protect your identity. VPN connections technically give you all the benefits of a Local Area Network (LAN), which is similar to that found in many offices but without requiring a hard-wired connection.
There are so many providers available out there (paid and free ones), do some Google searches and you will find them. Several things to consider though (not to be discussed in detail as it will be out of the scope of this question):
1. Ability to set-up on your smartphones / tablets.
2. Types of VPN connections offered, e.g. OpenVPN, IPSec, PPTP, etc.Server locations.
3. Some provide various servers around the world so that you can pick that give you the fastest connection.
4. Manual set-up or automated set-up with softwares.
5. Charged based on time and/or amount of traffic. Are you mainly browsing text-based sites or watching YouTube videos?
Mothod 2. Use data roaming from your cell phone.
The reason why this works is because all data traffic while you are roaming in a foreign country will be first routed through your carrier back in your home country, so essentially your carrier works as a middleman between you and the site.
As long as your carrier is not blocked in China (which most likely isn't and won't be anyway), you will be able to browse freely. The downside is that the cost might be prohibitively expensive, but there are often time or data plans available. Check with your carrier.
Method 3. Use a proxy server.
A proxy server is essentially the same as VPN in the sense that proxy servers act as the middleman, but the traffic is not encrypted. It is often free, but tends to be slower and rather unstable.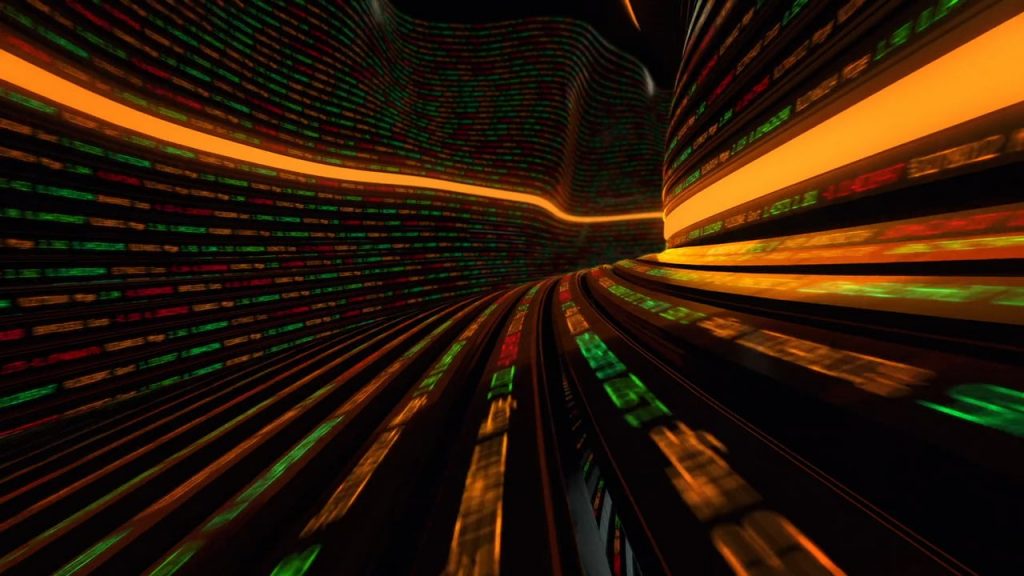 Is using VPN safe?
"While using VPN service, I am worried about my personal information security.
Is it possible that my personal information can be catches by some technical methods during the time I am using VPN? If it can be done, how does it work?"
VPN is used for security reasons. This is a perfect solution to keep your personal data protected. Your traffic and all your data is encrypted inside vpn tunnel. VPN safety is based on tunnelling protocols and encryption techniques.
The VPN security model provides:
• Confidentiality such that even if the network traffic is sniffed at the packet level (see network sniffer and Deep packet inspection), an attacker would only see encrypted data
• Sender authentication to prevent unauthorized users from accessing the VPN
• Message integrity to detect any instances of tampering with transmitted messages
Not all VPN service providers are worth your trust. Some diligently log your connection times, dates, IP addresses, keep track of how long you're connected, and some even keep an eye on the types of traffic that you send through their networks while you're logged in. They'll tell you it's in order to make sure you're not doing anything illegal, or anything that would damage their network, but that level of snooping does kind of go against the whole purpose of a VPN. Some virtual networks may not use encryption to protect the privacy of data. While VPNs often provide security, an unencrypted overlay network does not neatly fit within the secure or trusted categorization. So selecting a reliable vpn service provider pay attention if they provide encryption.

Guides to Access Bloomberg in China
• Download a VPN at first
A VPN is a network which lets the internet user change their IP address and make it seem like they are using the internet from a different region or even a different country from anywhere around the world. Most free VPNs have restrictions on how much data one can use in a day, and most of these free VPNs do not work properly in countries with so much of high internet security like China, so it is advised that one pays a monthly amount from their wallet and gets a higher volume bandwidth in the VPNs and can also use the connection properly.
• Choose between many options of VPNs
As there is a scarcity of properly usable internet websites and apps in China and people are trying to use them by hook or crook, there is a variety of VPNs that has been set up to provide the users of China to let them use the websites. One should do its research before downloading and installing a VPN and also keep the fact in mind that the government can take down any of these VPNs at any moment.
• Remember to download a VPN protocol
A VPN protocol is sort of a VPN host, and it is needed for letting a VPN connection work smoothly.
• Installing a VPN
After running a search on the web in China to download a VPN, one should be getting links to install it. Although sometimes a user can't find a link to install the VPN they desire to install, and at those times, one should try downloading the files from atorrent.
• Running the program of VPN and also how to choose a country
Once installed, one should run the program of VPN. This is mostly same for all of the VPNs, though occasionally some interfaces are different. There one will be prompted and asked which country to choose, and one should choose a country where Blogger is not blocked and that way the VPN will set up the computer with a fake IP address which will look to be used from outside of China.
Follow these steps, and there you are ready to use Bloomberg even being in China!
Video Guides
Top 10 Best VPN Services Worldwide
| VPN Provider | Server | Jurisdiction | # of Connections | Price(USD) | WebSite |
| --- | --- | --- | --- | --- | --- |
| | 1500+ VPN servers in 94 countries. | British Virgin Islands | 3 | $6.67/Month (Save 49%) | Best Deals |
| | 1,000+ VPN servers in 60+ countries. | USA | 5 | $6.49/Month (Save 46%) | View Deals |
| | 2643 servers in 56 different countries. | Panama | 6 | $3.29/Month (Save 72%) | View Deals |
| | 750+ VPN servers in 140+ countries. | Hong Kong | 5 | $2.04/Month (Save 79%) | View Deals |
| | 70+ global servers in many countries. | Switzerland | 3 / 5 | $4.16/Month (Save 50%) | View Deals |
| | 700+ VPN servers in 34+ countries. | Israel | 3 | $2.49/Month (Save 75%) | View Deals |
| | 30+ locations in many countries. | Malaysia | 5 | $4.99/Month (Save 50%) | View Deals |
| | 3000+ Servers in 55+ Countries. | USA | 5 | $5.95/Month (Save 50%) | View Deals |
| | Over 200 servers in 69 countries. | Bulgaria | 6 | $4.92/Month (Save 50%) | View Deals |
| | 300+ VPN Servers in many countries. | Seychelles | 3 | $3.33/Month (Save 34%) | View Deals |
Conclusion
With a virtual private network (VPN) you will be accessing a network that works just like the Internet. You will be using your own Internet access to connect to the VPN, and the VPN in turn will allow you to access blocked websites. To better understand how a VPN works, think of it as a computer that can access the blocked sites you have. You then use your own computer to access that computer remotely. Once you're in, there are no more blocked sites. In countries that restrict online movie providers, you can use a VPN to unlock these sites to gain access to their files and videos. Generally, using this system for legal purposes is fine in most countries unless you are found to have used it for illegal reasons. Hiding your IP address to perform illegal activities can get you in trouble. ExpressVPN $6.67/Month (Save 49%) is stable and super fast with high ratings that still work in China.

P.S. If you are confused and don't know which VPN you should choose or have any other questions about VPN, you're recommended to contact Yoosecurity online expert by clicking Live Chat button bellow.

Published by Tony Shepherd & last updated on February 28, 2018 7:39 am